Opening a CBD Merchant Account
Alert! Disclaimer: BankCard USA does not directly underwrite, board, or manage CBD merchant accounts. We facilitate a brokerage through a partner payment processor to connect merchants selling CBD or CBD-related products to an appropriately-equipped acquiring bank.
CBD: the therapeutic supplement making a big mark in health and wellness markets across the globe. Not long ago, banks and payment processors wouldn't partner with cannabidiol (CBD) businesses because of CBD's association with marijuana. But recent developments are causing all of that to change.
Scientific research is continuing to prove CBD's health benefits—and specific applications for children, adults, and the elderly. For example, on June 25th, 2018 the U.S. Food and Drug Administration (FDA) approved a purified form of the drug CBD, isolated as just one of hundreds of compounds in marijuana. It was approved to treat seizures associated with two severe, rare forms of pediatric epilepsy in patients 2 years old and up.
One of the greatest benchmarks for the market's progress came on December 20th, 2018, when the FDA signed the Agriculture Improvement Act, which removed hemp with less than .3 percent THC on a dry weight basis from the Controlled Substances Act. As long as CBD contains less than 0.3 percent THC, it is considered hemp-derived and allowed in any state, to consumers of all ages. The new legislation has made a former gray area black and white: hemp-derived CBD produced in compliance with state and federal laws is available to anyone, and access to marijuana-derived CBD is restricted depending on different state laws.
Hemp-derived CBD is commonly sold at health/wellness stores and vape shops, via ecommerce or in store. While it is legal, merchants may not make unsubstantiated health claims without FDA approval, and its production is still subject to FDA regulations.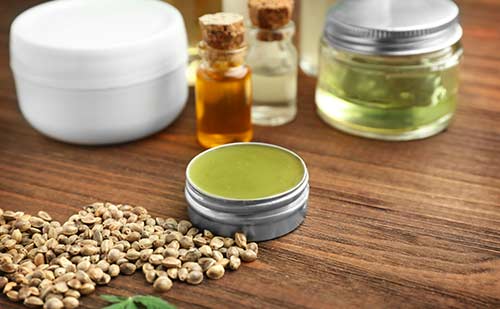 What about other kinds of CBD?
The .3 percent rule draws a fine regulatory line. Both marijuana and marijuana-derived CBD are still classified as schedule I drugs by the FDA, and remain in a transitional period as different states adopt their own regulations for the many different forms of them.
Marijuana-derived CBD, which contains more than .3 percent THC, is allowed in the 10 states (plus the District of Columbia) that allow medical and recreational marijuana for consumers at least 18 years old.
Twenty-three states allow medical marijuana and marijuana-derived CBD, but have not legalized them for recreational use. A smaller group of states classify marijuana and marijuana-derived CBD differently, allowing CBD for specific medical purposes. So, there's a lot to keep up with if you sell these products. You will always want to confirm local, state, and federal laws before you start selling CBD of any kind.
Marijuana-derived CBD businesses that sell online are implementing age verification software to comply with these different state regulations, and many use their own discretion and require the buyer to be at least 18 to buy hemp-derived CBD as well.
Setting up a CBD Merchant Account
BankCard USA, nicknamed the Vape Bank thanks to our many partnerships with e-cig and e-juice businesses, supports the CBD industry as well. We're experienced with regulated industries and the high-risk nature of selling these products online.
We welcome merchants selling hemp-derived CBD products containing less than 0.3 percent THC to apply for a CBD merchant account that won't cut into their bottom line like the other guys. We cannot provide a card processing account for the purchase, payment, sale, exchange, delivery or refund of any products containing marijuana based cannabidiol, cannabinoid, tetrahydrolcannabinol (THC) in excess of 0.3 percent by dry weight or properly included under the Drug Enforcement Agency Drug Code 7350 or 7360.
If you're selling hemp derived CBD online, you need a payment processor that knows your business type and follows the industry's progress. Many processors still shy away from CBD because of its new regulation changes, and, being inexperienced, charge higher rates as if they're waiting for the other shoe to drop. The merchant services provider is like your financial guarantor if your business runs into trouble with, say, chargebacks you aren't able to pay for. So it's important for the merchant bank to protect their investment. Most do that by charging higher rates, but we take a different approach. We look for ways we can protect your business from chargebacks, fraud, fines and other business hardships so that we can offer you the lowest processing rate possible.
Applying for a CBD merchant account is as simple as reaching out, speaking with a representative, and filling out an online application. We accept e-signatures and offer same-day approvals, so we can have you up and running with the right software (and hardware if you also sell in store) by the next business day.
Helpful tools and resources are included with your merchant account, not added on for a fee:
Next-day funding—receive your funds by the next business day
24/7 customer service from our in-house team
Chargeback and fraud prevention support
Online reporting—log into your account to search your transaction history, receive statements online, and generate sales reports as needed
PCI compliance fulfillment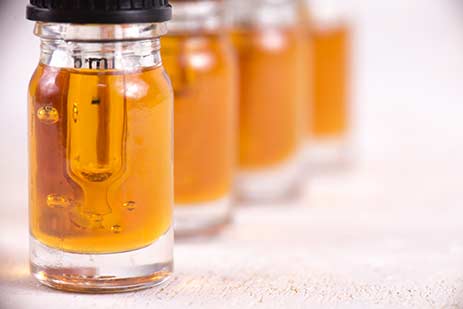 Accept Credit Cards Online
BankCard USA provides online payment gateways that integrate with the major ecommerce platforms so that you can easily accept credit, debit, and ACH transfers on your website. Online payment gateways securely process payments and perform a variety of other functions to keep your business running smoothly:
Integrate with QuickBooks, FreshBooks, and other accounting platforms
Automatically invoice anyone with an email address
Include advanced fraud filters
Manage recurring billing plans if you offer subscriptions or memberships
Selling online is a great tool to expand your business and access a bigger audience, but with that comes a lot of moving parts for business owners to manage. Ease of use, security, and reliability are our main priorities when we set up online credit card processing solutions for CBD companies. We offer end-to-end integration support so that your payment gateway works seamlessly with your shopping cart and other plug-ins, freeing up the time you need to focus on running your business.
Our most popular gateways are Authorize.net and NMI, although we can accommodate a variety of different preferences.
Accept Payments over the Phone (MOTO)
Mail order/telephone order (MOTO) CBD merchants use a virtual terminal to accept payments for CBD products. A virtual terminal is similar to an online payment gateway and comes with the same features mentioned above. The difference is that you, the merchant, key in customer payment information you receive over the phone, whereas customers enter their own information onto a payment gateway on your website.
Virtual terminals are great for merchants without a website, or those who simply want to be able to accept payments over the phone if the customer prefers. You can accept credit, debit, and ACH payments via virtual terminal from any secure browser in the world, at any time.
Accept Payments for CBD In Store
Stand-alone credit card terminals or full-function POS systems are available to CBD businesses operating out of a brick-and-mortar location. If you sell CBD online and in store, both payment systems can sync and deliver your payment funds through the same merchant account, while all transactions can be viewed, voided, refunded, etc., from either system as needed.
We offer standalone terminals that pack a powerful punch in a small package, including but not limited to the Verifone VX 520, Verifone VX 680 (wireless), a line of Dejavoo terminals, and a line of First Data terminals. One of our most popular POS systems is the Clover Station, perfect for merchants looking for a compact, modern POS that can manage everything from inventory to employee timesheets and payroll. From pocket-sized mobile readers to countertop systems, we have a variety of card-present payment options to suit your needs.
An account representative is standing by to walk you through all of our options and help determine the best fit for your unique CBD business. All of our in-store credit card terminals and POS systems are designed for security, reliability, and speed.
Get Started
For more information, please reach out using the contact button below and an account representative will be in touch right away. In a free consultation, we offer a side-by-side comparison of your current processing statement and our proposal to show you exactly what you can save each month with our payment processing services. Not accepting credit cards yet? We cater to businesses with no processing history and those that are just starting up, too. Get started with CBD merchant services built to grow your business today.