THE CLOVER SUITE
It's a terminal. It's a POS. It's a platform. From the 1-pound Flex that fits in the palm of your hand to the new and improved countertop Station, a Clover solution can wear more hats at your business than the average terminal.
CLOVER STATION
Easy to use and beautiful hardware on the countertop. Loaded with software designed to streamline your business and increase sales. With the Clover Station, you get our all-in-one POS system. It's built inch by inch to be the foundation of your business. Take payments, track inventory, launch marketing campaigns, manage employee hours, run reports, print receipts or send them digitally—it's simple to set up right from the start. And this year, it's even more functional and dynamic than ever before.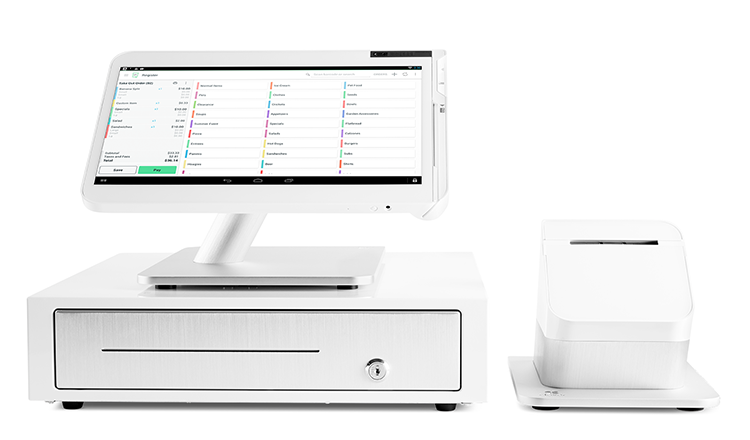 Fully integrated EMV chip, swipe and contactless payment acceptance*
4 USB ports, and Bluetooth options, let you connect all your POS components
Fingerprint reader for merchant logins*
Proprietary pivot arm swivels the 14" HD screen between merchant and customer in one fluid motion*
Connects via Wifi, Ethernet or hotspot
Backup battery lasts up to four hours
Thermal receipt printer and options to support digital signatures and receipts if you want to go paperless
Embedded high-resolution camera to scan barcodes and QR codes, and convert paper checks to eChecks
End-to-end encryption and data tokenization—the most secure payment technology on the market
Supports offline processing for up to 7 days
Access to over 300 industry-specific apps in the Clover Marketplace that are designed to integrate with all Clover equipment and software
Supports multi-MID processing
Weighs only 5 pounds and its baseplate is 11" x 7.5"
*The original Clover Station requires a connection to a Clover Mini or FD40 to accept EMV, NFC and PIN debit transactions, as those capabilities are not built into it; it has an 11.6" screen; and it does not have a fingerprint reader. These are the main differences between the earlier model and Clover Station 2.0, described above. The 2.0 also has a faster processor (4 GB RAM, 16 GB ROM).
Clover Station Accessories
Choose from Clover's accessories to customize your POS system exactly as you want. Amp up your POS with kitchen printers and a scale that sends info straight to your Clover Station. Or don't. The choices are all yours. Accessories displayed will work with all Clover hardware and software.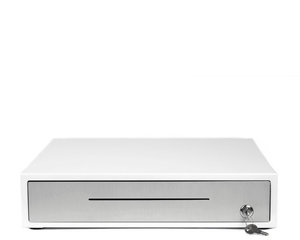 Cash Drawer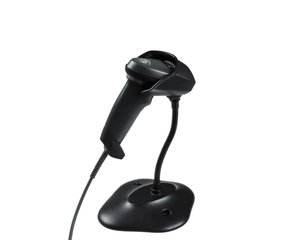 Barcode Scanner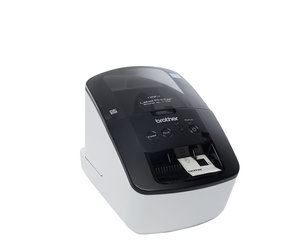 Label Printer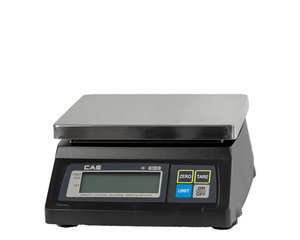 Weight Scale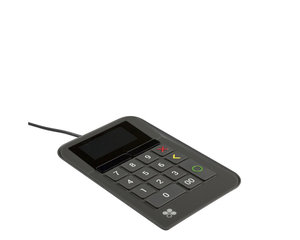 Merchant Keypad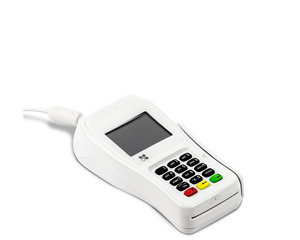 PIN Debit Pad
CLOVER FLEX
Take your business to the next level with state-of-the-art payment processing—all in a 1-pound package. This ultra-portable payment solution gives your business the flexibility to accept payments anywhere, anytime. In line or out in the field, the Clover Flex combines the latest payment technology with convenience and practicality.
Supports EMV chip, NFC, MSR and PIN debit transactions (with a PIN bypass option) so you can cater to all customers
5" antimicrobial Corning® Gorilla® Glass touch screen provides bright, clear visibility while self-cleaning
Charging cord and rechargeable batteries give you 8-10 hours of cordless power
Connects via Wifi, 3G or hotspot
Embedded thermal printer, or if you prefer, the capabilities to go paperless entirely with digital signatures and receipts emailed or texted to customers
1D/2D scanner and camera for bar codes and QR codes
The latest encryption and tokenization to protect cardholder data from the moment a payment is accepted
Multi MID/Multi User capabilities
Access to more than 300 apps in the Clover Marketplace that are made to integrate with your Clover payment solution and manage your business operations
Mobile use case is included for safe traveling
Dimensions are 7.75" x 3" x 2.625"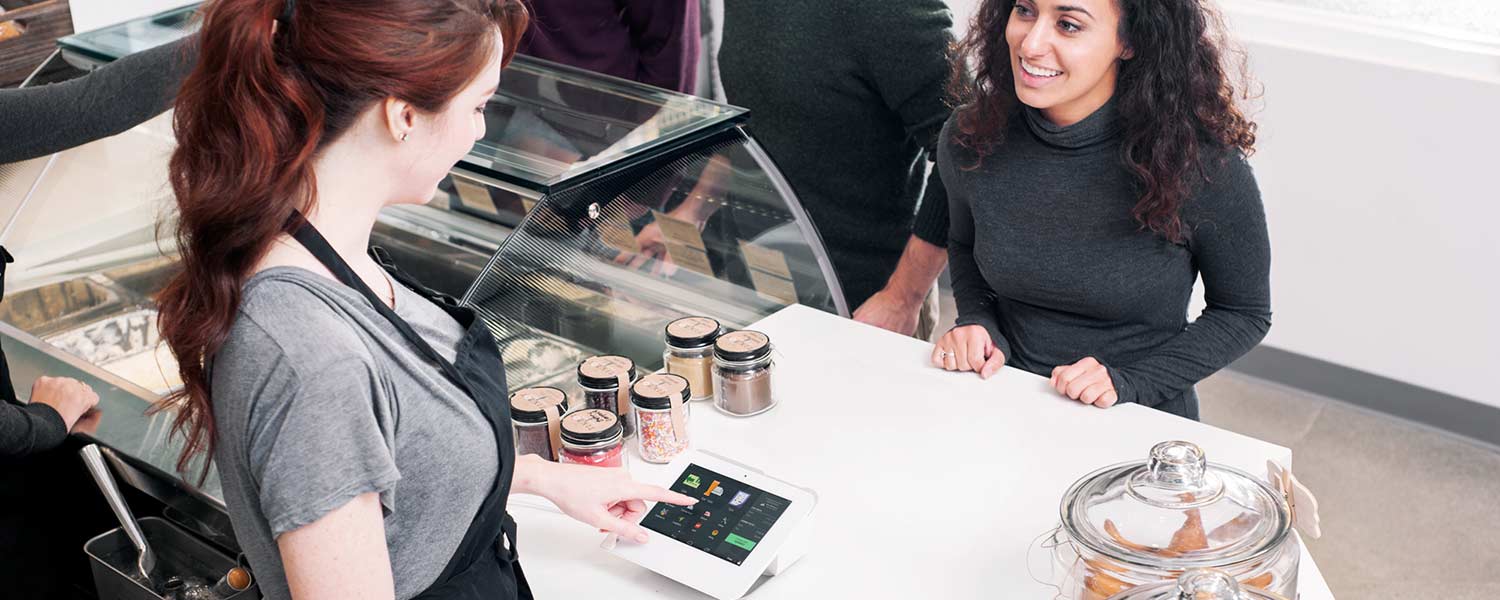 CLOVER MINI
Clover Mini is ready to go right out of the gate, offering swipe, EMV chip and contactless (NFC) payment acceptance. Perfect for small businesses, the Clover Mini packs a powerful punch in a small size. Use it for basic payment acceptance or dress it up with any of the Clover accessories, full-fledged POS style. You decide.
Weighing in at just 2.5 pounds, with a 6" by 5.25" baseplate, Clover Mini saves space at check out and isn't a hassle to rearrange
Bright 7" touch screen made from antimicrobial Corning® Gorilla® Glass keeps things clean and clear
You can keep it basic or add any POS components you want
Choose from more than 300 Clover Marketplace apps for accounting, inventory, marketing, gift cards and whatever else your business needs
Keep your line moving by printing customer receipts from the embedded thermal receipt printer—or go paperless entirely with digital signatures and receipts
Connects via Wifi, 3G, Ethernet or hotspot
Front-facing camera with barcode scanner and telecheck reader
4 USB ports for peripheral integration
Protect your business and your customer data with end-to-end encryption, data tokenization, and hardware built on advanced security technology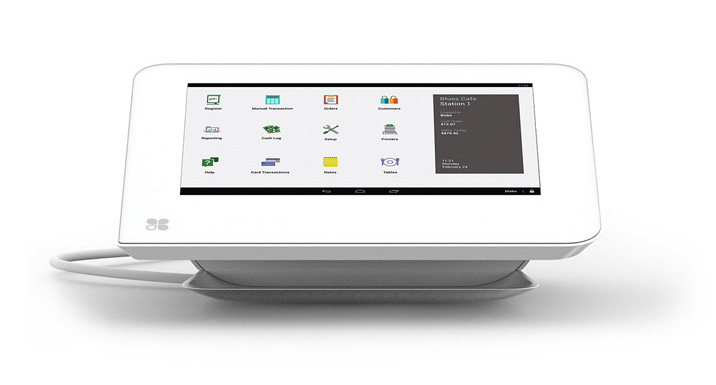 CLOVER GO
Whether you are traveling to customers' homes, rushing around your store or just want a pocket-sized payment device to have ready at the drop of a hat, Clover Go offers the same payment capabilities as the larger Clover devices. This BYOD (Bring Your Own Device) card reader accepts EMV chips, swipe transactions and contactless payments including Apple Pay, Android Pay and Samsung Pay.
No matter how your customer is paying, Clover Go can take it. It can even record check and cash transactions.
Micro USB for charging
About 160 EMV, 160 swipe, or 130 contactless transactions per charge
Multi-MID/Multi-User capabilities
Open an order from any other Clover POS and close it out on your Clover Go. It works with all other Clover devices.
Intuitive reporting on sales activity, business insights and more
Email or text receipts to customers
Internet connectivity through your existing cellular/data plan
End-to-end encryption, data tokenization and hardware designed with advanced security technology protects your business and customers
Dedicated Clover Marketplace with over 300 apps to choose from
Dimensions are 2.6" x 1.9" x .7", and it weighs 1.76 oz.