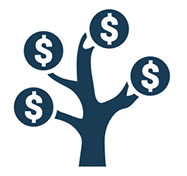 Grow Your Business Into a Card Processing Machine PDF
Topics include: The Basics of Credit Card Processing, Understanding Processing Fees, Choosing a Credit Card Processor, Terminals and Gateways. View Online | Download PDF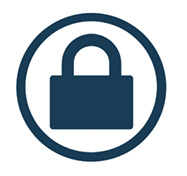 Protect Your Money Through SMART Credit Card Processing PDF
Topics include: Loss Prevention, Chargeback Management and Education, Selecting the Right Provider for Your Business. View Online | Download PDF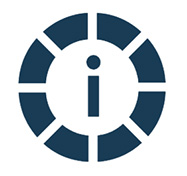 Learn More About Credit Card Processing
Credit cards are quick and convenient to use, but behind the scenes many entities and channels come into play to process them. Learn more.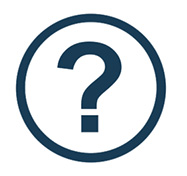 Frequently Asked Questions About Credit Card Processing
New to processing credit cards? Opening a new business location? Want to know how long it will take for funds to be deposited into your account? Get answers to frequently asked questions here.

What is a merchant service provider?
A merchant service provider offers the tools necessary for businesses to successfully process credit card transactions. BankCard USA provides a merchant bank account, processes credit card transactions, and forwards the funds from those transactions into the merchant's bank account. In order to uphold the relationship with our merchants, BankCard USA provides processing equipment, merchant statements and reports, risk management, and customer service.

How do I apply for a merchant account?
Applying for a merchant account with BankCard USA is easy. Simply click on any of the "Get Started" buttons on the website, fill out the form, and we'll be in touch with you shortly to help get you set up. You may also apply by phone at 1.800.589.8200.

Can I be approved if I have poor credit or no credit?
Businesses with poor or no credit are difficult to set up, as the risks are very high. However, BankCard USA works with a number of high-risk banks specializing in accommodating these types of accounts, and each account is considered on an individual basis.

How long after I apply for an account can I start accepting credit cards?
Usually within 1-2 business days. The process of setting up a new merchant includes getting approved by underwriting and setting up or reprogramming equipment or software.

Do I need credit card processing software or terminals?
BankCard USA works closely with its merchants to help them choose the credit card machines and credit card processing software that best meet their specific needs.

How do I know the payment processing is secure?
BankCard USA is committed to keeping you and your customers safe from the threats of credit card fraud and identity theft. We remain current and compliant with all payment card industry (PCI) regulations with PCI compliant hardware and software. We also work with our merchants to achieve and maintain PCI compliance for secure payment processing. Learn more. 

Can I use my current credit card swipe terminal?
Depending on the software and/or terminal that you are currently using BankCard USA will most likely be able to accommodate your equipment into our system. If the equipment cannot be integrated into our system we will be able to provide you with a new solution that will update your current processing.

When is money deposited into my account?
When it's time to settle (or close) the batch, the merchant transmits all the authorization codes to their credit card processor, who sorts and forwards them on to the appropriate issuing banks. The banks release the funds to the processor, who deposits them into the merchant's bank account. This step is typically completed within 24-48 hours of the transaction.

I am opening up another location and would like to accept credit cards. What do I do next?
If the legal ownership of the new store is the same as your existing account with us, and it is also the same type of business, we can open an additional location under your current account, unless you are opening an eCommerce location. If the business type of your new store is different, you will need to set up a new merchant account for the new location. If you are planning to open another location, or if you have questions or need assistance, please contact our client service representatives at 1.800.589.8200.