Send Customer Invoices
They're detailed, crucial business records. But managing them doesn't have to be complicated.
Invoices are payment requests businesses send electronically, in the mail or in person after they deliver products or services to customers. As a payment reminder and financial record for the customer, an invoice traditionally includes a unique number so that it can be easily stored and accessed in a system, details of the product or service provided, an itemized list describing costs and taxes, the date the invoice was sent, the date the product or service was delivered, contact information for the buyer and seller, the total amount due, payment terms and options, and a payment due date. Putting together an invoice manually can be a lengthy, detailed process, and it's becoming obsolete.
Efficient Solutions
BankCard USA provides online payment gateways, including Authorize.net, with built-in billing and invoice features. You can effortlessly send, track and manage invoices electronically. The billing process becomes more efficient as customers can view and pay invoices from any internet-enabled device. They have multiple payment options, including echeck and credit card, and an easy-to-follow payment prompt. You have a dashboard where you can view payment status and automate follow-up contact, like past due notices, as needed.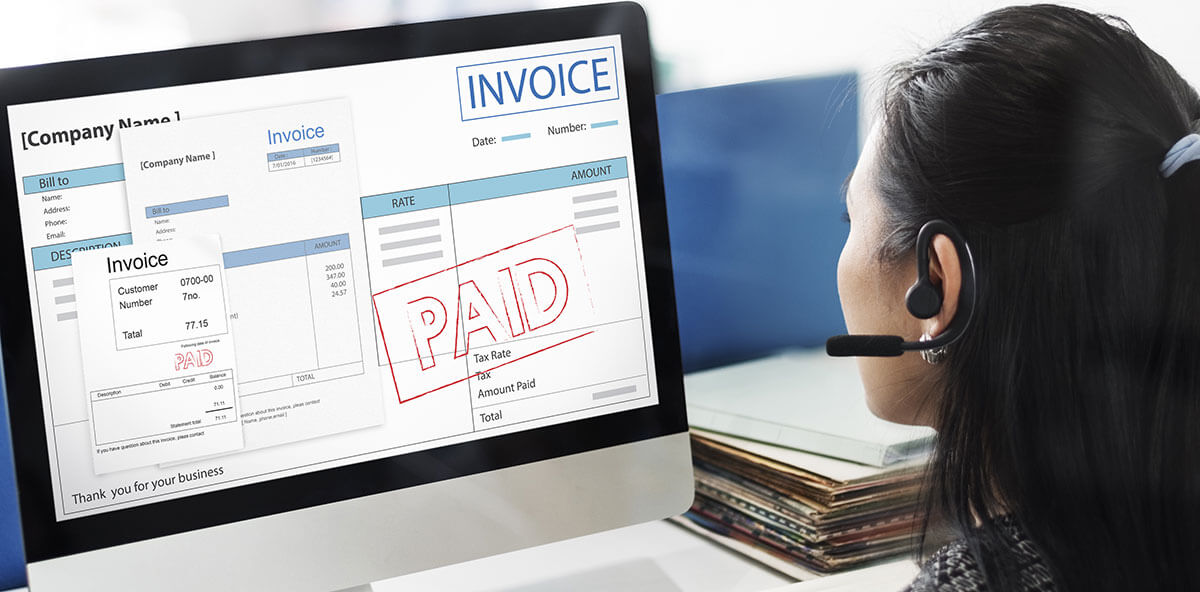 Accounting and ecommerce applications that integrate with Authorize.net also include automated invoicing tools. Authorize.net offers a free Sync for QuickBooks feature, and with our complementary integration support, you can also opt to link your payment gateway with FreshBooks, Xero and other compatible applications. When these accounting platforms team up with your payment gateway, you have even more electronic invoicing options. Take the manual work out of tracking billable hours, putting them on an invoice and sending them to customers. Invoices have click-to-pay buttons so clients can make payments, complication free. All of the transaction information is reflected on your books in real time.
Benefits of Invoicing Software
When you have e-invoicing software set up, you get more time to focus on your other business priorities. No need to prepare invoices by hand, and no need to wait on the paper mailing lag time.
More accuracy without the margin for human error
Faster cash flow since customers receive invoices immediately and have multiple payment options
Easy-to-access records for chargeback dispute handling
Better relationships with customers
Cut out the costs of paper billing and collection efforts
Increased productivity
The options for customizing invoicing methods and syncing them with your payment solution are all yours. We're here to help.