MATCH List/TMF Merchant Account
Getting MATCH listed doesn't have to mean the end of your business. Learn about the causes, the consequences, and how to recover from the setback.
MATCH stands for Member Alert to Control High-Risk Merchants and is a merchant blacklist previously known as the Terminated Merchant File (TMF). Created by MasterCard, it's a central resource for acquiring banks, also known as merchant service providers, to flag businesses who have had merchant accounts closed for a variety of reasons including excessive chargebacks, excessive fraud, PCI non-compliance, closing an account with a negative balance, illegal activity, or otherwise violating credit card processing agreements. Acquirers must be certified with MasterCard's MATCH program before they can access the database to make risk-based decisions about boarding a new merchant, or adding a merchant to it for one of 14 reason codes.
The marker nearly extinguishes opportunities for listed merchants to regain credit card processing privileges. However, some merchant service providers consider MATCH listed merchants on an individual basis. BankCard USA is one of them. Rather than decline MATCH list merchants on the spot, we delve into the details of their unique case and see what they're doing to get back on track. Most importantly, we offer support conducive to business performance turnaround.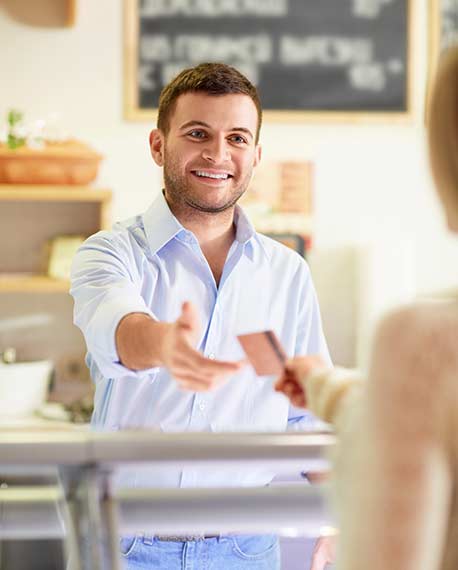 One of the most common MATCH reason codes we encounter is 04: Excessive Chargebacks. Our in-house Chargeback Team specializes in game-changing tools to help deflect customer payment disputes before they turn into chargebacks—and also help you manage unavoidable cases (e.g. "friendly fraud"—when a customer disputes a payment that was actually valid). We understand setbacks and thoroughly screen merchants to ensure they're operating legally and are making efforts to ameliorate the cause for their MATCH listing before entering a partnership.
Getting Unlisted
The MATCH list includes names of businesses, business owners and even associates, preventing loopholes in the system like changing your business name to avoid the label. Entities are kept on the MATCH list for five years before the records are removed. Businesses can only be removed from the list within five years by the same financial institution that added them, and there are only two cases that can lead to this early unlisting:
The business was MATCH listed for PCI non-compliance and is now compliant
The acquirer contacts MasterCard and says the addition was erroneous
Often, merchants won't even be aware they're on the list until they apply for a new merchant account and get declined because of it. Although it seems like a fatal blow to your business, a specialized MATCH/TMF merchant account can help you process credit cards with specific features like a customized advanced fraud detection suite, chargeback prevention tools, PCI compliance guidance, and other support that hones in on your MATCH reason code. In most cases, we are able to remove the merchant reserve implemented by other processors.
With a MATCH List/TMF Merchant Account from BankCard USA, you can process credit, debit, electronic checks and mobile payments at a rate that doesn't eat your profits. Don't let your MATCH listing define your business. Accept payments online, in store or over the phone with a comprehensive solution designed to promote growth.