Online Gaming Merchant Accounts
At BankCard USA, fast funding is the name of the game. 
We understand the challenges online gaming companies face. Our experience with this industry and its underwriting requirements will get your online gaming business fast approval for a merchant account, even if you've been turned down by other providers. The online gaming industry is considered high risk because of its high average chargeback ratios (friendly fraud is rampant), legal gray areas (when gaming meets gambling) and the inherent fraud risks of any 100%-online business. However, we have a high approval rate for high risk merchants and offer extremely competitive pricing along with the tools you need to accept credit cards as smoothly as possible, including next day funding and chargeback prevention support.
In-Game Purchases
As game developers well know, having gamers use the traditional app store payment method cuts into profits in a big way. Our online payment gateways support secure, in-game credit card purchases so that you can reduce business costs and increase revenue. On top of that, we want to have your business covered from every angle when it comes to fraud and chargebacks. Our dedicated departments in each of these areas gives you the resources you need to keep your business, and customers, safe from fraud. With an online gaming credit card processing solution and merchant account from BankCard USA, you can bypass the app store and so much more: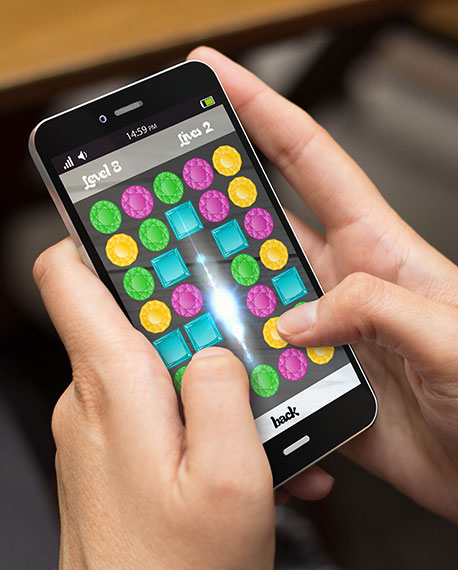 Process all forms of electronic payment, including all major credit/debit cards and ACH transfers
Manage one-time and recurring billing so members can auto-pay on a set schedule
Support free trial business models
Integrate gift card and loyalty programs, such as one-step gamer referrals and e-vites
Adapt for small or large order volumes for businesses ranging from startups to massively multiplayer online gaming (MMO) organizers
Use an Advanced Fraud Detection Suite to prevent fraud attempts
Produce real-time online reports to show sales trends
Automate electronic invoicing
Fulfill PCI compliance, with guided walk-throughs of annual security requirements over the phone
Industry Stats and Growing Popularity
According to 2017 research conducted by the Entertainment Software Association (ESA), 65% of American households are home to someone who regularly plays video games, and 67% of American households own a device used to play video games. 11% own a virtual reality (VR) headset and one third of regular video game users say they will invest in one in the next year. The average gamer is 35 years old, and 67% of parents say they play video games with their children at least once a week.
Gaming is also becoming more social. With trends shifting to VR and multiplayer online games, online gaming merchant accounts are in higher demand. 53% of the most frequent gamers from ESA's 2017 study say that gaming helps them connect with friends. Esports, or multiplayer video games played competitively, usually by professional gamers, involve spectators, sponsors and cash prizes. Online gaming is a big market that's only continuing to grow, and more merchant account underwriters and banks are adapting their standards to accommodate it.
The difference, though, is in the rates the different providers offer. Some exploit the high risk tag and charge higher rates and larger reserves than they need to. In most cases we are able to remove the reserve implemented by other merchant processors. We value long-term partnerships over cutting a quick profit, and will minimize your processing costs. No hidden fees, no confusion, and no wasted time.
Free Statement Review
Sign on with an online gaming merchant account provider that understands your business type to get the resources you need to run a successful online gaming business. Our priority is for your business to achieve long-term viability and success with the help of industry-specific merchant services designed for growth. Social gaming, skill gaming, puzzles, simulations, sports, education, massively multiplayer online role playing games and so many more—we partner with a variety of business types in this category and hone in on the specifics so we can provide the solution your company needs to thrive.
Already processing? In a free consultation, we'll show you exactly what you can save each month with a side by side comparison of your current processing statement and what ours would look like. Not processing yet? We have startup-friendly options that are sure to give your business a leg up. Start accepting credit cards without the exorbitant rates through a bank-direct processor. No extra hands in your processing, no long holds on funds, and no hidden fees.