VoIP and Telecommunications Merchant Account
VoIP is reducing the costs of making domestic and international voice calls. Discover the same streamlining and cost-saving objectives, applied to a credit card processing solution. 
Voice over Internet Protocol saw its commercial debut in 1995 when telecom company VocalTec released its aptly named "Internet Phone." Exactly as it sounds, that description still accurately sums up modern VoIP, although it's evolved to include so much more. VoIP eliminates the need to pay for a telephone line by facilitating voice and data communications, such as calls, video conferencing, email and fax, through one internet channel.
The result? Cheaper, faster, farther-reaching communications.
As technology has continued to improve the capabilities, quality, speed and cost of VoIP, it has grown to become a multibillion dollar industry, with the most dramatic upswing taking place in the past several years. Today, it's brimming with companies, both large and small, that stay competitive by offering specialized software packages to meet the needs of different entities. For example, many businesses are using VoIP to outsource their 24/7 customer service call centers to different countries to cut down on operating costs, while others use it to conduct international multimedia sessions, while individuals may simply want to reduce their personal calling costs. Some VoIP services only allow you to make calls to other VoIP users, while others allow users to call anyone with a telephone number (including local, long distance, mobile and international), and rates fluctuate accordingly. The different service niches make up a large, intricate sub-market in telecommunications.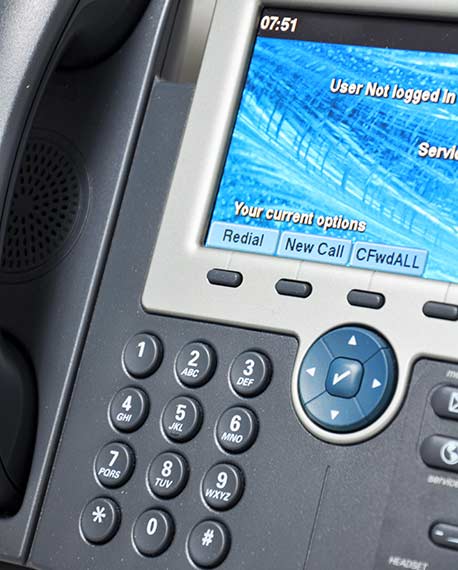 Setting up a VoIP/Telecommunications Merchant Account
Despite the consistently growing popularity of VoIP companies, many merchant service providers are a little late to the game, and it can be challenging to set up a merchant account that matches VoIP's speed and innovation. There are a few common traits of VoIP and other telecommunications companies that stick out to merchant account underwriters:
High monthly volumes tend to be targeted by fraudsters, more so than low-volume businesses
Any business that takes place 100% online is at a greater risk of card-not-present fraud
Recurring billing plans occurring over a length of time tend to see higher chargeback ratios than single-payment models
A service that's relatively new is at a higher risk for customer payment disputes, particularly from first-time users, than a long-established one
To create a cushion to absorb any potential loss, merchant service providers will often charge overly high transaction rates, or hold funds to meet a reserve requirement. BankCard USA takes an alternate route in that we take the time to seal vulnerabilities that could lead to fraud and chargebacks and, in turn, protect our investment in VoIP businesses. We offer guidance in areas ranging from return policy verbiage and customer dispute protocols to advertising aimed at safeguarding your business from financial loss. As a result, we can minimize your rates. In fact, we extend a low rate guarantee—we will beat the rate of any verified provider.
VoIP deals with a lot of integration: of phones, computers, communications and the internet. So it's only fitting that our credit card processing services reflect similar integration priorities for your payment solution and existing systems. In order for everything to work together seamlessly, we offer payment gateway integration support for your accounting software, shopping cart, CRM solution, loyalty program and hundreds of other compatible applications. When your checkout process is fast and easy to navigate, customers are more likely to trust, and build loyalty to, your business. Our payment solutions are designed to complement and enhance your VoIP company with:
Automated recurring billing
Online reports that produce actionable insights
Intuitive online payment gateway with a built-in Advanced Fraud Detection Suite (AFDS)
Next-day funding
In-house Chargeback and PCI Compliance Teams to guide chargeback and fraud prevention strategies, in addition to management support, and fullfillment of annual PCI requirements
With a VoIP and telecommunications merchant account from BankCard USA, you don't have to settle for high transaction rates, outdated payment software and hidden monthly fees so commonly exploited by other merchant account providers. Call today for a free consultation, and we'll show you your potential cost savings with a side-by-side comparison of your current processing statement and our proposal. We also partner with startups, and offer merchant services to internet providers, traditional phone companies and other members of the telecommunications industry.