eBay Merchant Accounts
If you regularly sell on eBay but don't have a merchant account, or already have a merchant account and want to branch into this space, BankCard USA can help.
eBay Checkout supports certain payment gateways including Authorize.net, CyberSource and Payflow so that sellers can accept credit cards without using PayPal. We recommend our partner Authorize.net because of its built-in security features, longstanding credibility and suitability for small and medium-sized businesses. To integrate your Authorize.net payment gateway with eBay Checkout, you need: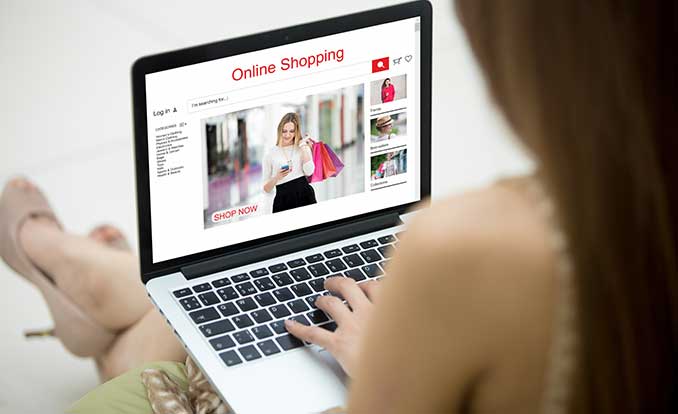 Your ecommerce merchant account information
Your business contact information
What credit card brands you'll accept through the gateway
A valid credit card for a test transaction
You can start the process by going to seller preferences on My eBay.
eBay doesn't charge you for accepting credit and debit cards. The integration of payment platform and gateway facilitates secure online payments between eBay and your bank. It's perfect for businesses without their own websites who regularly sell on eBay—or those that already have a merchant account and website and want to branch into the burgeoning eBay marketplace.
Why Invest in a Merchant Account?
The ability to accept big brand credit cards like Visa, MasterCard and Discover lends credibility and professionalism to your image as a seller. Trust in those brands tends to extend to your business and the products you're selling. Online shoppers are already wary, especially when buying items that are used or "like new," so any added perception of legitimacy tends to increase your conversion rate of shoppers into buyers. With the real-time authorization of credit card transactions, you can also process and ship orders faster, leading to more satisfied customers.
PayPal is the most common payment method on eBay. It's handy if you're only accepting a handful of transactions a year, but if your volume is consistent, having a merchant account is a cheaper and more business-oriented option. PayPal, known as a "modern payment gateway," charges higher transaction rates and the waiting period for payment funds to be deposited into your account is longer than with a "classic payment gateway" like Authorize.net. The more you process, the less financial sense modern payment gateways make for your business.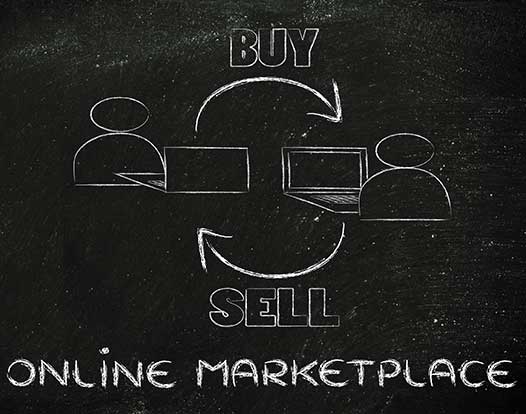 When you invest in an Authorize.net payment gateway, you can take advantage of perks like lower rates, next-day funding, fraud prevention tools, and the ability to process on both eBay and your own website (or you have the room for expansion if you don't have a website). Since the transaction rates are lower, you quickly make up for the cost of setting up a merchant account. Customers are able to initiate chargebacks for credit card purchases whether you use PayPal or Authorize.net. But the outcome differs depending on your payment platform.
If you experience chargebacks with a PayPal account, PayPal freezes your account at their discretion. You won't be able to access funds, issue refunds, and depending on the chargeback amounts, you might not be able to reopen it. And, if PayPal finds your content inappropriate, even if it's legal, your account is also subject to closure without notice.
On the other hand, a merchant account dedicated to your specific business is designed to help you manage chargebacks. Rather than freeze your account when you get charged back more than once, merchant service providers assist you in the process of trying to win the dispute initiated by the customer and reverse the claim. BankCard USA has an in-house chargeback team devoted to helping you reduce your risk and manage the unavoidable cases.
The PayPal-eBay Split
eBay and PayPal have a long history together. eBay bought PayPal in 2002 and helped fuel its growth. But in 2015, the two companies separated, even though PayPal continued to be the most popular payment method for eBay shoppers. In February 2018, eBay announced that the partnership will end in 2020, as eBay is dropping PayPal as its main payment processor and moving on to take more of a direct hand in its payments with the help of Dutch company Adyen. By July 2023, eBay will not even offer PayPal as a payment option for customers. Investing in a merchant account will help future-proof your business in anticipation of this change. With an eBay merchant account from BankCard USA, you also get to customize features to take more direct control of your payments: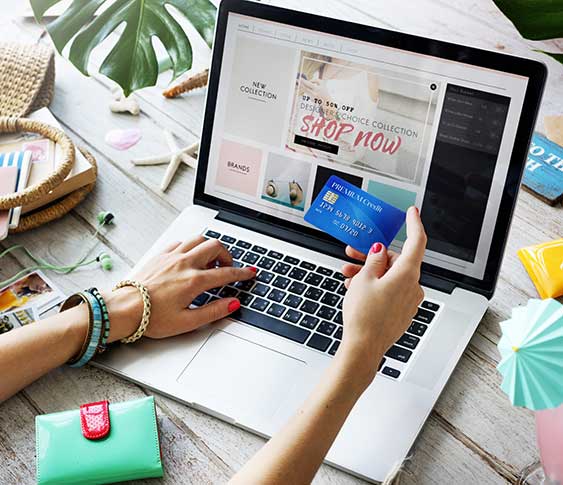 Advanced Fraud Detection Suite (AFDS) that allows you to set custom filters and thresholds to detect and hold suspicious orders. For example, the AFDS's hourly velocity filter allows you to limit the number of transactions your payment gateway accepts in one hour, which is useful for preventing fast, high-volume fraud attempts that are common for credit card thieves who try to use stolen card information as quickly as possible before the cardholder realizes it's being used and disables the card.
Your payment gateway produces monthly online reports that show you sales trends at a glance and provide actionable insights.
Next-day funding. No more waiting on check or money order payments. No more inconvenient account holds from PayPal. Transaction funds are deposited into your checking account by the next business day.
If your business is seasonal, we can freeze your merchant account for up to six months and reopen it, hassle-free.
Low rate guarantee—we will beat the rate of any verified provider.
High Risk Factors
eBay merchant accounts are classified as high risk investments for banks and merchant service providers because they can be financially unpredictable and are prone to chargebacks. If the merchant can't afford to pay for chargebacks and fraud losses, the merchant service provider is second in line to repay the losses to banks and credit card companies. Businesses that operate online are inherently at a higher risk for chargebacks than brick-and-mortar retails stores because fraud and buyer's remorse are more prevalent. Particularly in regard to used items on eBay, products can appear different in person than advertised online, prompting more payment disputes. Fortunately, controls set in place by eBay lessen risk factors. It offers a money back guarantee if a customer receives a faulty or damaged item, an item that doesn't match its listing or if the customer doesn't receive the product.
Call us for a free consultation today.