Extended Warranty Merchant Accounts
End-to-end financial services for extended warranty businesses with offerings ranging from home appliances, sporting equipment and travel services to electronics, homes and cars.
Does your business offer extended warranties for your products or services? Have you ever been turned down for a merchant account? If you're already processing, do your rates seem overly high? We'll explain why this merchant account category is usually considered high risk and how you can obtain a merchant account at the lowest rate possible.
Financial institutions, such as banks, credit card associations and merchant service providers, categorize business types to best gauge the risk of partnering with them for their credit card processing needs. A high risk label is usually given to extended warranty companies even if they have great credit, a stellar processing history, operate in an industry with a solid reputation, and meet all of the other criteria for a low risk merchant account. It's simply because of the high risk nature of the extended warranty itself.
Universally, extended warranty features are known to go hand in hand with higher-than-average chargeback ratios. Let's look at a common scenario. A customer buys a vacuum with a five year extended warranty. They're so thrilled about the words "extended warranty" that they don't bother to read the fine print detailing the warranty's coverage. The customer drops the vacuum down the stairs by accident six months after the purchase, and is denied a refund because the warranty only covers product malfunctions, not damages that arise from user error. Disgruntled, the customer turns to their card-issuing bank to file a chargeback claim, saying that the product and its warranty were not as described. The higher the average ticket size, the more of an issue chargebacks become for businesses.
Time frames vary depending on the card brand used by the customer, but some allow chargebacks for up to one year after a purchase! So if you end up going out of business and can't afford, or aren't willing, to pay for a chargeback that rolls in months after a purchase, the payment liability falls onto your merchant service provider. Ecommerce businesses that offer an extended warranty are considered to be at an even higher risk because they're not necessarily tied to a physical location, and become harder to track down in such an event.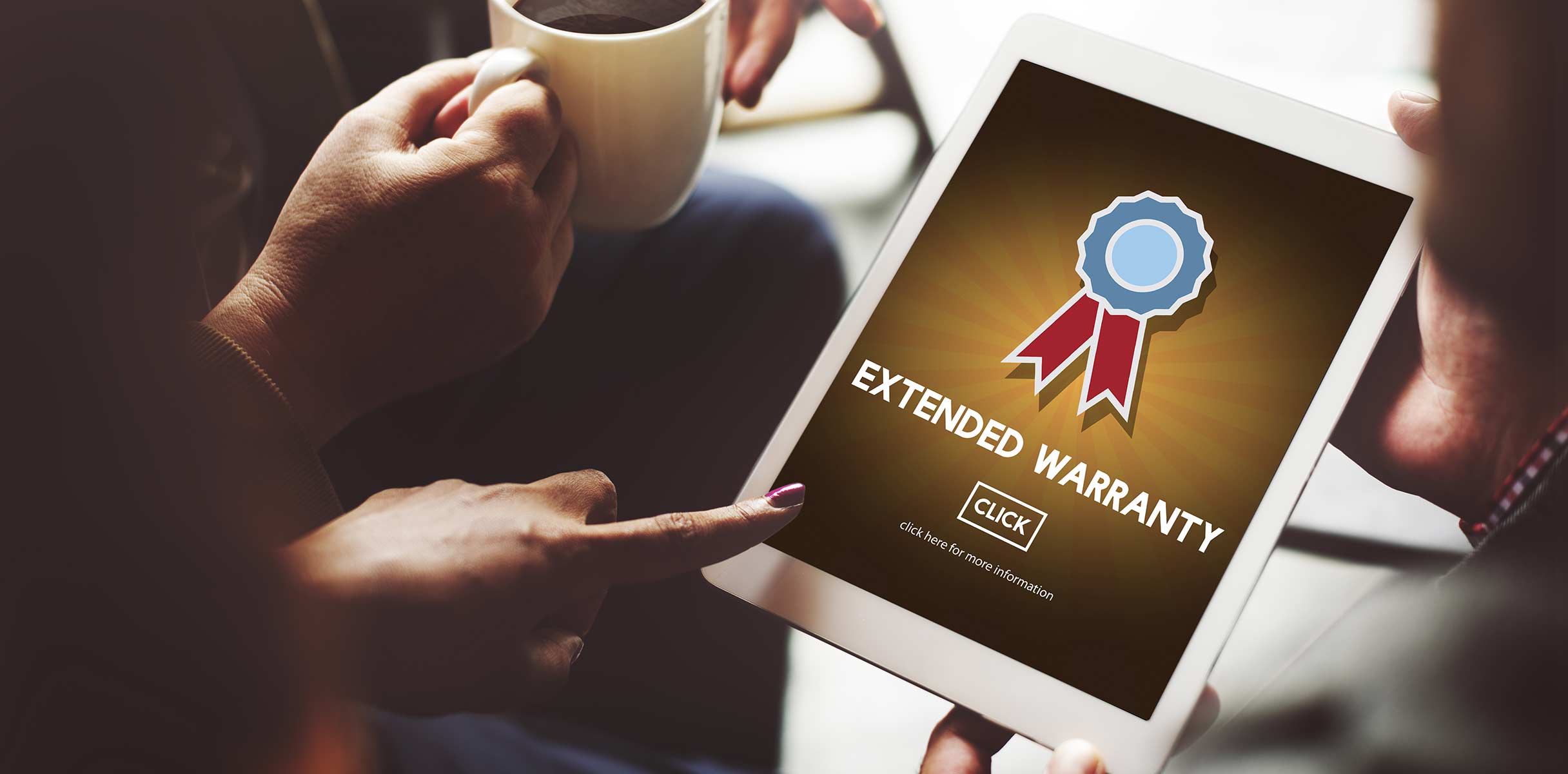 Another consideration is that an extended warranty company has to worry about servicing valid customer disputes. If they have a batch of faulty products, or otherwise have to redeem a larger than expected amount of warranties, they might run into cash flow problems or have to re-think their business model if they're losing too much. Start-ups are considered doubly high risk because they have no baseline to reference, and extended warranty, though a great selling tool, is a tough model to sustain.
As a result of these factors, merchant account providers usually charge higher rates and impose certain caveats, like a rolling reserve and a conservative monthly volume cap, to protect their investments in extended warranty businesses. BankCard USA regularly underwrites merchant accounts for this business type and offers a low rate guarantee—we will beat the rate of any verified provider. We're able to minimize your rates by providing a set of risk-mitigating tools and support on top of our leading-edge credit card processing equipment and software. And in most cases, we're able to remove the reserve implemented by other processors.
Insightful online reports that show business performance indicators at a glance, and help guide smart business decisions
Chargeback prevention tools backed by an in-house Chargeback Team for dedicated support
Professional guidance in areas ranging from warranty verbiage and proper disclosure to advertising and strategies to manage customer expectation
PCI Compliance Team to provide comprehensive walk-throughs of your annual security requirements, including free vulnerability scanning for ecommerce and IP-connected terminal merchants, to ensure your business is up to date with industry best practices
Built-in Advanced Fraud Detection Suite
In-depth integration support so that your payment solution works seamlessly with your shopping cart, CRM solution, loyalty software, accounting platform and hundreds of other compatible applications
Ability to accept credit, debit, gift cards and ACH transfers online, in store or over the phone
Automated recurring billing for warranty renewals
Next-day funding
When we protect your business from every angle, we're able to help you manage customer payment disputes and curb chargebacks. Over time, we're able to lower your rates even more and loosen up the terms of your merchant account to reflect solid business performance. We value forming long-lasting partnerships with our merchants over cutting a quick profit. Start growing your business today with a merchant account package designed with your extended warranty model in mind. In a free consultation, we'll show you exactly what you can save with a side-by-side comparison of your current processing statement and our proposal.
Have you found yourself on the MATCH/TMF List? Do you have a less-than-ideal credit score? Are you just starting up? We have options for those scenarios, too.