Health & Fitness Merchant Accounts
We custom-design payment solutions that will bulk up your sales and trim down overhead.
The health and fitness sector is considered high risk because it's a competitive industry full of subjectivity and chargebacks due to customer dissatisfaction with difficult-to-measure services. Recurring billing—extremely common for fitness memberships—also poses chargeback risks because customers sometimes skip over or forget the fine print of their sign-up contracts then try to dispute charges. Our payment systems take all of that into account and give you the tools you need to predict and prevent problems.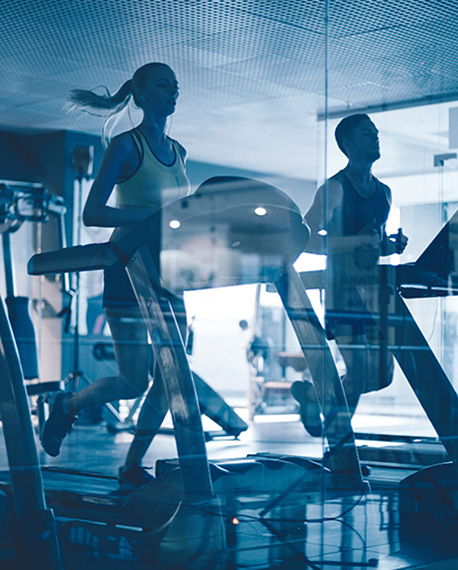 We Offer:
Recurring billing for memberships, with automated customer payment reminders and dashboards where customers can access billing history, payment terms and updates
Mobile processing application to accept payments with a small card reader on your smartphone from any location with internet
Virtual terminals for MOTO transactions
POS systems and wireless terminals
Ability to accept debit, credit, gift card, echecks and mobile payments
Real-time reporting
Cloud-based payment system (useful for chains sharing a central database)
Merchant lending and merchant reserve options
In-house Chargeback Team to help you avoid customer disputes and manage the unavoidable cases
Integration support so that your payment system works seamlessly with hundreds of applications, including accounting (e.g. FreshBooks, QuickBooks and more) and loyalty program software
PCI compliance fulfillment
Level II and III enhanced data processing for low-rate B2B transactions
Next-day funding
Ability to accept healthcare payment cards for SIG-IS eligible products
Room for growth is a huge factor when choosing a merchant service provider in the health and fitness industry. If you're a personal trainer traveling to customers' homes but aspire to open your own gym someday, we will set you up with an adaptable solution that helps bring that dream to fruition. We offer transaction rates that maximize your profits and support in areas ranging from refund policy verbiage to advertising so that your business is safeguarded against chargebacks and fraud from every angle.
With a health and fitness merchant account from BankCard USA, you don't have to settle for high transaction rates, outdated equipment and hidden fees so commonly exploited by other providers. In fact, our low rate guarantee ensures that we're giving you the lowest rate of any verified provider. We value forming long-lasting partnerships with our merchants over cutting a quick profit. Contact us to learn more about a payment solution designed with your unique business in mind today.
We also offer credit card processing services for businesses selling supplements and nutraceuticals.