Alcohol Merchant Accounts
BankCard USA provides specialized merchant accounts to alcohol retailers ranging from craft microbreweries to large-scale online liquor distributors.
This merchant account category covers breweries, wineries, liquor stores and a variety of other alcohol retailers. Financial institutions consider them high risk because of the industry's heavy regulation, particularly relating to age restrictions on sales.
Industry Regulation
Merchants have to submit an application to the Alcohol and Tobacco Tax and Trade Bureau (TTB) and receive a permit before opening a business in this industry. The TTB is responsible for enforcing the Federal Alcohol Administration (FAA) Act to ensure proper labeling and advertising of products, as well as age requirement controls for sales. Alcoholic Beverage Control (ABC) and other governing bodies further enforce laws on a state level.
Historically, minors have been able to evade legal age requirements for online purchases. It's important for ecommerce alcohol vendors to implement strict verification systems at order and delivery, such as requiring an adult ID and signature before handing over any packages, and making sure that they match the order information. While individuals are not allowed to mail alcohol through the USPS, private carriers such as UPS and FedEx are allowed to distribute alcohol for retailers, so long as they confirm legal age at delivery. Because this verification is hard to monitor and depends on the discretion of the delivery person, online alcohol sales are considered doubly high risk.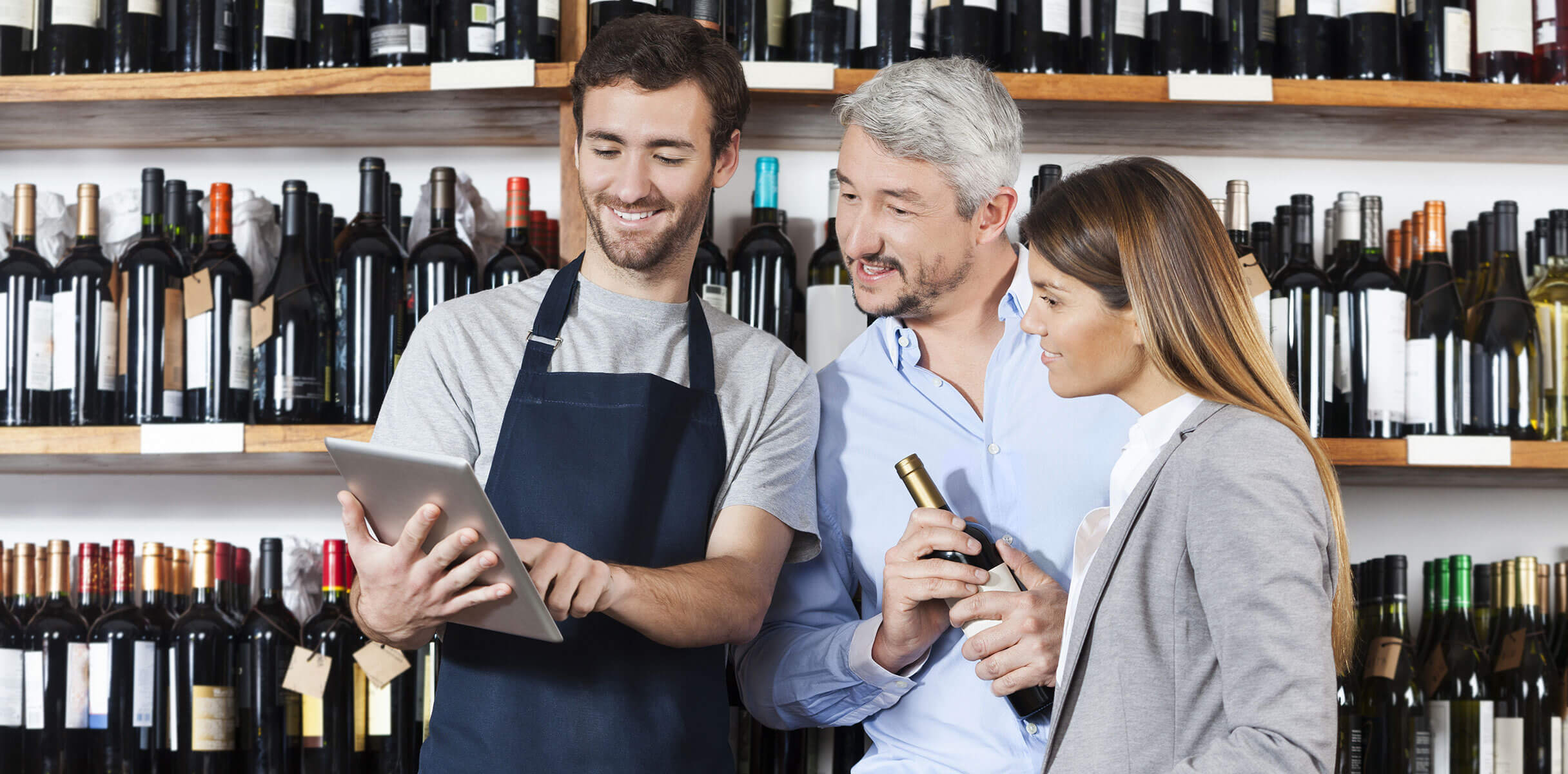 BankCard USA's risk management and underwriting teams have decades of experience screening alcohol business applicants and creating merchant accounts designed to meet their needs, with an emphasis on abidance by laws, regulations and industry best practices. Furthermore, we have strong partnerships with sponsor banks who are willing to do business with alcohol vendors, even if they operate online.
We Offer:
User-friendly payment gateway that seamlessly integrates with your shopping cart and website plug-ins
Advanced fraud detection suite and chargeback prevention tools for online payments
Virtual terminal for MOTO transactions
Mobile processing application for traveling merchants who need to take payments in varying locations such as clients' homes, businesses, trade shows and other events
Tablet-based wireless terminals that connect to a central POS system, allowing representatives to accept payments anywhere on the sales floor
State-of-the-art countertop POS system that not only allows you to efficiently accept electronic payments, but also manages inventory, customer information, employee hours and more
Integration with age verification systems
Receipt printers and digital signature pads for delivery confirmations
Next-day funding
PCI compliance support
24/7 U.S.-based customer service
Whether you have just established an alcohol business or simply want to improve your current processing services and rates, we can help. Our 25 years of customizing payment processing packages for alcohol merchants have given us a comprehensive understanding of the industry's nuances and challenges, allowing us to provide you with a market-leading payment solution at a below-market rate.