MOTO Merchant Account - Mail Order/Telephone
Seamlessly integrate a MOTO credit card processing solution and grow your customer base.
Mail order and telephone order (MOTO) payments are a branch of card-not-present transactions. Merchants that accept MOTO payments use virtual terminals to manually key in customers' payment card information they receive over the phone, in the mail or via fax. The payment software relays the card information to the merchant service provider, who validates the funds with the card-issuing bank and credit card network to approve or decline the transaction. The service provider can settle the funds when the purchased item ships, or on a schedule set with the merchant.
MOTO credit card processing services are useful for home-based businesses, delivery businesses, catalogs, telemarketers, non-profits, wholesalers, traveling merchants and businesses that simply want to offer more payment flexibility for greater customer reach and satisfaction. MOTO merchants don't necessarily need a website because a virtual terminal can be accessed from any secure web browser. Some customers prefer the personal aspect of providing their credit card information over the phone rather than online, and the opposite is also true. Giving customers both options is sometimes ideal, and we can help you customize the processing solution best-suited to your business model.
If you are strictly MOTO, a virtual terminal is all you'll need to accept credit cards over the phone. If you want to accept credit cards online through your website, you'll need a payment gateway. Virtual terminal and payment gateway are terms often used interchangeably, but the main difference is that virtual terminals are only accessed by merchants and hosted on a secure offsite server, while payment gateways are customer-facing and hosted on websites so that customers can enter card information themselves.
Combating Fraud with AVS and CVV
MOTO payment processing involves an in-depth screening process to verify customer identities because accepting payments in a card-not-present environment presents higher risks of fraud and chargebacks than in a face-to-face retail setting. It's difficult to know if the person on the phone is the real cardholder, and the transaction record doesn't involve a signature, PIN or verification of identity, so it usually doesn't hold up well in the face of a chargeback claim. A chargeback occurs when a customer files a dispute with their bank for one of a number of reasons: the product was "not as described," was never received, was purchased fraudulently, or even because of customer dishonesty. "Friendly fraud" occurs when a customer disputes a payment that was actually valid in an attempt to make money or get something for free. The customer's bank forcibly removes the transaction from the business's bank account. Businesses can fight chargeback claims, but they are more difficult to win with a MOTO sales model.
An address verification service (AVS) is one security measure to ensure the customer placing the order is the real cardholder. Before a payment is authorized, the AVS matches the billing address the customer provides to the billing address the card-issuing bank has on file. If the two don't match, the payment is declined. This helps stop credit card thieves. Requiring the card verification value or code (CVV or CVC, depending on the card brand) is another protective measure to confirm that the customer has the payment card on hand rather than fragments of stolen information like a primary account number, cardholder name and expiration date alone. If the CVV isn't correct, the payment software declines the transaction.
For additional security, businesses can require signatures for faxed or mailed orders and call customers before high-priced products ship to verify the order. Recorded phone calls are also helpful to confirm details and keep on file to help disprove friendly fraud chargeback claims. Proper employee training and monitoring is an additional priority for MOTO merchants to ensure employees are collecting the necessary information, entering it properly, and never ruling out that there may be an unscrupulous one stealing from within the business.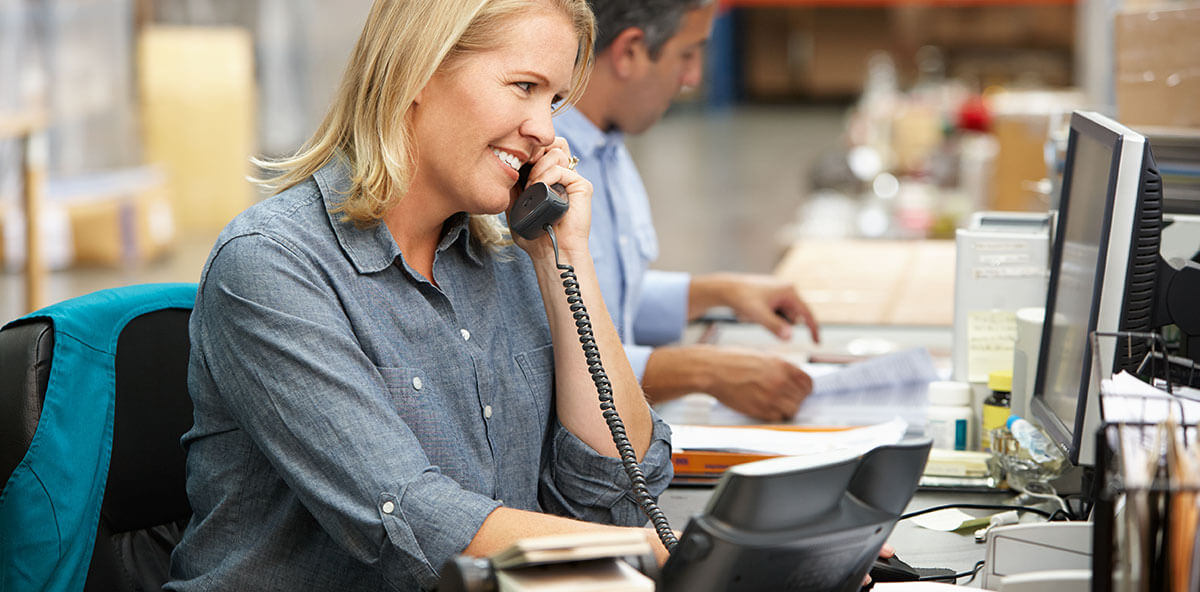 Setting up a Merchant Account
Unfortunately, credit card-issuing banks usually only cover fraud losses if the cardholder and card are present for a transaction and the ultra-secure EMV chip terminal is used. Ecommerce and MOTO merchants are liable to cover fraud damages themselves. Merchant service providers take this into consideration when setting up a merchant account. If the merchant can't afford to cover fraud or chargeback losses, the MSP is second in line to cover the amounts owed to banks.
This is reflected by higher credit card processing rates. The MSP will want to create a cushion to absorb potential losses, should they occur. Some exploit this high risk factor by overcharging MOTO merchants, so it's important to do some research before signing up with the first processor who accepts your business type. You'll want to make sure the processor you're considering is on the Visa Global Registry of Service Providers, has a positive Better Business Bureau rating, isn't slipping hidden fees into the fine print of your merchant account agreement and is giving you the lowest rate possible.
BankCard USA provides end-to-end merchant services for MOTO businesses to ensure they're protected from every angle—all with a low rate guarantee. Our MOTO credit card processing services include a full range of features designed to grow your business and max out its efficiency:
PCI-compliant virtual terminals equipped with leading-edge security technology to protect sensitive transaction information
Ability to accept all major credit and debit card brands, as well as echecks/ACH transfers
Level 2 and 3 enhanced data processing for B2B transactions, reducing your rates when you accept commercial credit cards, including p-cards
High ticket processing
Advanced online reporting
Automated invoicing
Automated recurring billing plans
Chargeback prevention tools and a dedicated chargeback team to walk you through specific safeguards for your unique business. This includes professional guidance in areas ranging from return policy verbiage and advertising to fulfillment protocols—all aimed at avoiding payment disputes. We also walk you through the ways you can fight, and win, the inevitable chargeback claims.
Customizable advanced fraud filters and thresholds to flag and hold suspicious orders before they are authorized
Merchant dashboard where you can search transaction history, manage customer data, easily issue refunds and more
Integration with your existing software so that your accounting platform, inventory system and other compatible applications seamlessly link with your virtual terminal and reduce your administrative task load
We partner with new and existing businesses of all industries, ranging from low to high risk. Our low rate guarantee means that we will beat the rate of any verified provider—and show you exactly how during a free consultation, with a side by side comparison of your current processing statement and our proposal. No hidden fees, no entrapping contracts, no confusion. "MOTOvate" your business today.