Telemarketing Merchant Accounts
Integrate a secure MOTO solution that helps your business get paid faster.  
Finding a telemarketing merchant account at an affordable rate is no easy feat. It's also a bad idea to not find one. Accepting only checks in the mail or cash on delivery leaves a lot of chance for nonpayment, wastes resources and leads to slow funding. Accepting credit cards is a necessity for cash flow purposes and customer reach. It also tends to lend credibility to your business.
The good news is that you've landed in the right place. We'll explain why telemarketing businesses are deemed "high risk" by merchant service providers, how to mitigate your risk of running into trouble with customer payment disputes, and how you can get the lowest credit card processing rates possible.
Merchant service providers screen applicants to gauge risk based on certain characteristics. They look at the company's risk of fraud based on history of fraud and the security of its current system; likewise, they'll want to know what your chargeback ratio is, if it's going up or down over time, and what kinds of return policies, payment terms/conditions and protocols you have in place to handle customer dissatisfaction claims. Credit histories, MATCH listings, average ticket sizes, average monthly volumes, revenue consistency, so on and so forth allow them to determine how risky it would be to partner with your business.
They care about risk because when they approve your merchant account, they are essentially stepping in as a back-up if your business runs into financial trouble (from excessive chargebacks, fraud, business failure, etc.) and owes banks and credit card companies money it doesn't have. They are next in line to cover the losses if you can't.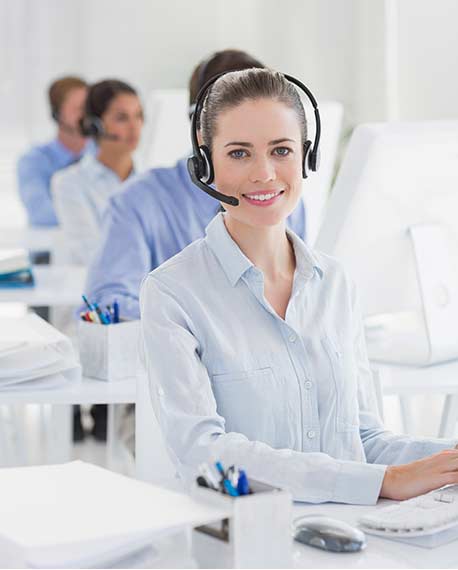 Drilling Down to Specifics
Telemarketing is considered a high risk business type by most merchant account providers because of common industry-wide traits:
Card-not-present transactions are more prone to fraud and customer disputes that can lead to chargebacks. Some customer disputes are legitimate, but there's also "friendly fraud"—when customers make false claims to get their money back. Friendly fraud in a card-not-present environment makes it extremely difficult for the business to win a chargeback reversal.
Unfortunately, many outbound telemarketers use questionable means to convince the people they cold call to buy. This might look like: misleading descriptions about what they're selling, non-disclosure of the payment terms, and high-pressure sales tactics, to name just a few examples. This inevitably leads to chargebacks.
Longer order to fulfillment periods are likely to see more cases of buyer's remorse. Sometimes, customers expect the product to be different based on descriptions and photos online, so when it arrives, they want a refund. The longer it takes to arrive, the more time they have to change their minds about it, too.
Despite the challenges telemarketers face, the industry's annual revenue totals $24 billion and has seen a 2.9% growth rate from 2013 to 2018, according to IBISWorld. When properly executed, telemarketing can be extremely successful. Our goal is to help your business not only remain viable, but also grow.
There are ways to offset fraud and chargeback risks. They involve tightening up sales protocols, managing customer expectation, having clearly worded product and payment disclosures, and sealing your business from vulnerabilities to fraud. BankCard USA offers guidance in all of these areas on top of our credit card processing equipment and services. We provide business-facing virtual terminals to take MOTO orders with leading-edge security. You access the virtual terminal by logging on to a secure database, rather than downloading any software onto your own server. We also provide customer-facing payment gateways that integrate with your other website features, like your shopping cart, accounting software and hundreds of compatible third-party applications. Often, it can be useful to have both options so that customers who prefer to enter credit card information personally, rather than give it to you over the phone, can do so. Our payment solutions come with:
Automated recurring billing if you're signing customers up for subscriptions
Next-day funding
Advanced Fraud Detection Suite for your payment gateway with customizable filters and thresholds to detect and prevent fraud attempts
In-depth integration support so that your payment system and existing databases work together seamlessly
PCI Compliance support
Guidance in areas ranging from advertising to refund policy verbiage
Chargeback prevention tools backed by an in-house team dedicated to this area
Insightful online reporting
Ability to accept credit, debit, gift cards and ACH transfers
We partner with startups and existing businesses, with inbound or outbound calling models. With a telemarketing merchant account from BankCard USA, you don't have to settle for exorbitant processing rates, slow funding, outdated software and hidden fees so commonly exploited by other merchant service providers. Our low rate guarantee means that we will beat the rate of any verified provider, while giving you the high-quality payment solution you need to enhance your business.