Magazine Subscription Merchant Account
Integrate a payment solution that maximizes your profits and frees up your valuable time to create engaging content and keep readers wanting more.
Print and digital subscriptions are a unique niche in merchant services and require payment solutions that help manage customer payment disputes that commonly arise from them. Since 1993, BankCard USA has been facilitating just that and fine-tuning a solution that brings fair credit card processing rates to the industry. We regularly underwrite merchant accounts for magazines, catalogs, newspapers, periodicals and other publications—with sales models ranging from ecommerce, telemarketing, door to door and storefront to multi-channel. Whether you run a small pop-up newsstand or a large online magazine, with a magazine merchant account, you can leverage payment solution features and capabilities to keep your business viable and growing in the competitive space:
Ability to accept credit, debit and ACH transfers
Equipment and software to accept mobile payments like Apple Pay, Samsung Pay and Android Pay for merchants selling in store, via pop-up shop, door to door, or anywhere your business takes you
Payment gateway that integrates with your shopping cart and other website amenities
Virtual terminal for accepting payments over the phone (MOTO), designed to complement outbound call centers
Multi-functional POS system for your retail setting
Gift card and loyalty program integration support
Accommodation for single payment and recurring billing plans
Cardholder data secured with industry-leading technology, such as the latest encryption and tokenization obfuscation methods, so that it can be safely saved and used to make one-click renewals
Cloud-based solutions that allow you to use a variety of payment equipment and software from multiple selling points, with real-time records accessible from any internet-enabled location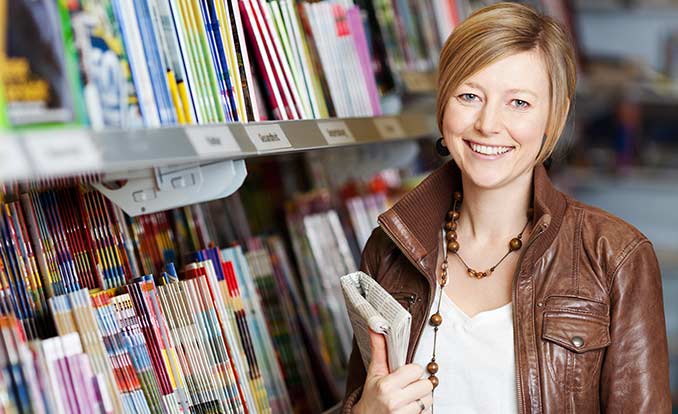 If you've already set up a merchant account, or are just starting up your business, you might be familiar with the sometimes overwhelming terrain of the payment processing landscape. It can be difficult to separate the wheat from the chaff when it comes to finding the right processor for your business.
The bulk of fees from merchant service providers are unavoidable because they are simply passed through from credit card companies and card-issuing banks, who charge assessment and interchange fees for their part in authorizing and settling transactions.
This is the wholesale cost of accepting credit cards at your business, and it's non-negotiable. However, the markups merchant service providers charge for middleman services (initiating the authorization process and getting the customers' funds to your merchant account) and serving as a financial guarantor if your business runs into trouble (with chargebacks, fraud, bankruptcy and other costly setbacks they can't afford to repay financial institutions for) is negotiable. When you apply for a merchant account, they gauge the risk factors of investing in a partnership with your business to determine this variable markup.
High Risk Factors
"Friendly fraud" occurs when a customer disputes a payment that was actually valid, in an effort to take advantage of the chargeback system and get their money back. Unfortunately for businesses, customers often get away with it because chargebacks are a form of consumer protection and banks often tip the scales in the buyer's favor during disputes. In the magazine industry, it's a widespread issue due to buyer's remorse, forgetfulness of recurring billing plans, and changes in disposable income over the duration of a long-term subscription. But there are plenty of legitimate customer disputes that are fairly common, and preventable, in the magazine market:
When the recurring payment terms and conditions are not properly disclosed, or visible, to the customer
Negative option free trial business models that require the customer to take action to cancel a subscription that automatically starts after a free or discounted first period. Often, the fine print of free trials is not clear to the customer, who is surprised when they start seeing post-trial charges
Automatic renewals that occur annually, biannually or quarterly. For instance, a customer buys a one-year magazine subscription and is charged monthly, not seeing the fine print stating that the membership will automatically renew itself at year's end
Lack of clear return/refund policies for unsatisfied customers
Magazine businesses often have to rely on third parties for order fulfillment, leaving more room for error and confusion if the magazine doesn't get delivered for some reason
Fraud
Even though the magazine industry is prone to chargebacks for a variety of reasons, there are ways to protect your business from them, and ways to manage the unavoidable cases. Merchant service providers care so much about chargebacks because they are liable to cover the owed amounts to banks and credit card companies if the merchant can't afford to. Looking at a merchant's chargeback history is a business performance indicator and a major factor in determining processing rates and if the merchant needs extra safeguards, like a rolling reserve. Some providers decline them outright, while others charge them exorbitant processing rates to create a buffer against potential financial loss.
The Low Rate, High Performance Recipe
BankCard USA takes an alternative route in that we regularly underwrite magazine merchant accounts, and also offer a low rate guarantee—we will beat the rate of any verified provider. We're able to do this by offering chargeback and fraud prevention support to shield your business—and in turn, our business—from avertible damages. While each magazine is different, there are some universal protocols we recommend and assist our magazine merchants with: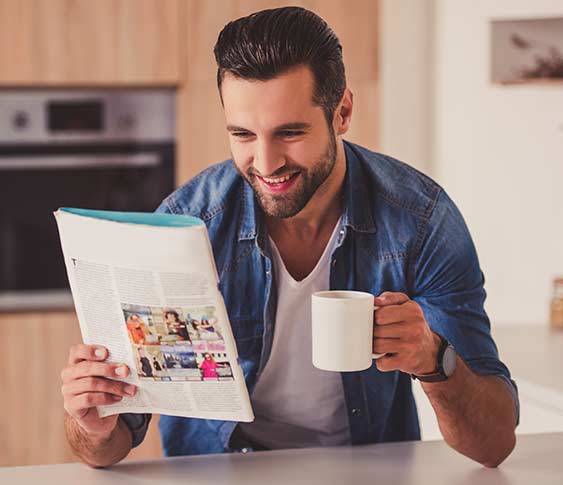 Properly disclosed payment terms and conditions, with a heavy emphasis on free trial and recurring billing setups
Automated, detailed order confirmations and receipts
Effective billing system in place to reduce the risk of errors, like double billing
Making sure your business name matches the name you use for billing purposes. Sometimes, customers don't recognize charges on their statements and try to dispute the seemingly mysterious transaction
Visible business contact information and liberal refund policies. While refunds seem like a loss, chargebacks are far worse. We encourage merchants to communicate with customers as much as possible. One way to do this is by sending post-delivery emails to gauge customer satisfaction
A customizable Advanced Fraud Detection Suite. This is a built-in feature of the payment gateways we provide, and it allows merchants to set their own filters and thresholds to flag and hold suspicious orders for review before accepting them
Once we have your subscription service covered from the major angles, we drill down to the unique nuances of your business to seal any other vulnerabilities. We have in-house chargeback and PCI compliance teams devoted to walking you through the proper measures to take before and after chargebacks and fraud occur.
Integrate More to Create More
In addition to our below-market rates and above-market services, we offer integration support so that your payment gateway syncs with other operations such as accounting (QuickBooks, FreshBooks and more), inventory, shopping cart software, CRM platform and hundreds of other third-party applications. Having one streamlined system makes your business more efficient by reducing your administrative task load and freeing up your valuable time to produce content that keeps subscribers wanting to read more.
Since 1993, BankCard USA has regularly partnered with startup and existing magazine businesses. If you're already established and feel like you're overpaying in processing rates and monthly fees, you probably are. In a free consultation, we'll review your current processing statement and show you a side-by-side comparison of our proposal to demonstrate exactly what you can save.