Virtual Terminals For Payments
What are they? How do they work? And do I need one?
A virtual terminal is the digital version of a physical point-of-sale (POS) system. It's a software application that allows a business to turn its web browser into a credit card terminal. By manually entering credit card information on a payment form provided by a virtual terminal, a business can process card-not-present transactions from any location with internet access.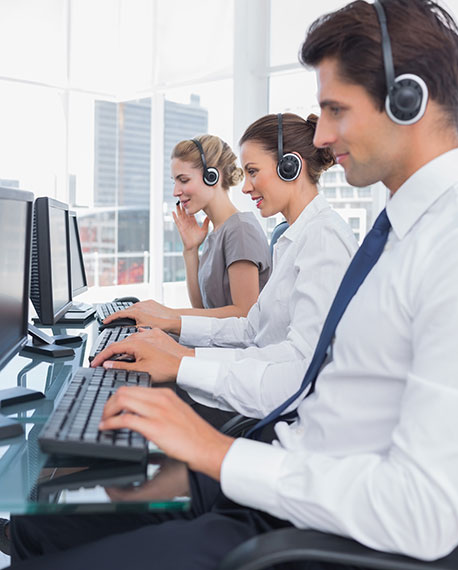 Service providers host virtual terminals and require merchants to log on to accounts to access them rather than install software on their own servers, making the setup simple and convenient. The upsides of using a virtual terminal are the ability to accept credit cards anywhere with internet access—using a phone, tablet or computer—and the ability to track account activity easily. A virtual terminal offers features that help with record-keeping and real-time data management, while Payment Card Industry (PCI) security standards keep it protected from fraud.
Common Applications
Virtual terminals are useful for mail order/telephone order (MO/TO) companies, home-based businesses, freelancers and businesses that simply want to offer customers more flexibility in payment options. Integrating a portable, intuitive virtual terminal facilitates payment processing on the go, whether it's at a convention, from home or any sales point in between, and leads to customers that come back.
Virtual Terminal vs. Online Payment Gateway
Virtual terminals and online payment gateways are similar but not the same. An online payment gateway is customer-facing and used for ecommerce. It processes credit card transactions online by allowing customers to manually enter their card information on a retailer's website. The data is then encrypted and relayed through the online payment gateway to the merchant bank's payment processor so it can get authorized and settled. A merchant installs and hosts software to set up an online payment gateway.
Conversely, a merchant enters customers' card data on to a virtual terminal, not the customers themselves. The virtual terminal is hosted on a remote server rather than the merchant's. The merchant therefore doesn't need a company website to process payments, just a secure internet connection. A merchant can log on to a virtual terminal account through a merchant service provider and manually enter transaction data provided by customers. Often, virtual terminals are used in conjunction with online payment gateways.