Accepting Gift Cards
They're as valuable to businesses as they are to customers.
Gift cards are typically located near the checkout terminal of a business. When a gift card (or e-gift card for online stores) is purchased, the buyer adds a value to it and gives it to another buyer to spend. A merchant's POS system is used to keep track of the advance payment until its value is fully redeemed.
The benefits of a gift card program are enormous. They offer convenience and flexibility for customers who buy and use them. The sunk cost of a gift card tends to make buyers less price-sensitive than if they were shopping on their own dimes. Buyers are also likely to combine gift cards with other payment methods to make bigger purchases they wouldn't otherwise make. Or, they might use a gift card to make multiple visits to a store and end up building loyalty to that brand.
Prepaid gift cards can sometimes result in unredeemed revenue. They boost sales, especially near holidays when rushed shoppers look for quick and easy, yet valuable, presents. A store that displays gift cards with decorative cardholders next to a signature product and gift bags, for example, could attract customers looking for ready-to-go gifts, promote cross-selling and ultimately increase its bottom line.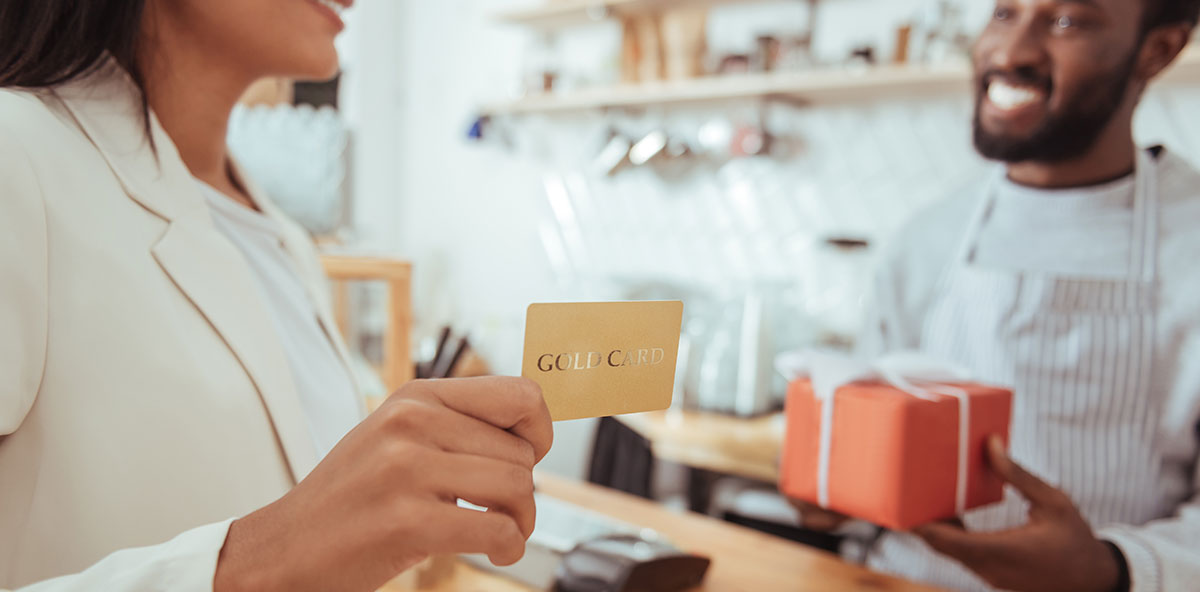 Gifts That Keep On Giving
Incentives like rewards programs easily integrate with gift card programs. For example, a business can offer a discount if a customer reloads a gift card or designate specific sales to gift card holders. Gift cards can replace cash for returns, serve as charitable donations and make good employee gifts to encourage in-house shopping. All in all, they promote brand awareness and help multiply consumer base.
A closed-loop gift card program refers to gift cards that can only be used at one specific store or chain of stores. An open-loop gift card can be used anywhere its issuing card brand (like Visa, Discover, MasterCard, etc.) is accepted. Open-loop gift cards can be restricted to a group of stores (this is helpful if businesses in the same shopping market want to work together, or if an owner of multiple businesses wants to attract customers to all of his or her stores). Gift cards can be for one-time use or reloadable, allowing the customer to keep adding value to it for themselves or on behalf of another buyer.
Gift Card Regulations
In 2009, the federal government passed a law called the Credit Card Accountability, Responsibility and Disclosure (CARD) Act, which includes protective measures for consumers who use gift cards. Gift card expiration dates were mandated to five years, rather than the shorter periods businesses imposed in the past. The law also limits the amount and frequency of inactivity and service fees businesses are allowed to attach to gift cards. For example, a business can't charge an inactivity fee unless the gift card goes unused for 12 months.
We've helped thousands of merchants integrate gift card programs that lead to more repeat customers.