Law Firm Merchant Accounts
Clients' trust and confidence in your legal counsel is the foundation of a successful law firm—and the way you accept payments can either help or hurt how clients perceive your competence. Allow our area of expertise to give you more time to focus on yours.
There is no one-size-fits-all payment solution at BankCard USA. We tailor each merchant account to meet the specific needs of our merchant partners. And although our credit card processing services are industry-specific, we drill down to the minutiae of your unique practice to understand how we can best serve you. The firms we work with include, but are not limited to, the following areas of law:
Family
Corporate
Civil litigation
Employment and labor
Real estate
Criminal defense
Contract
Public interest
Government
Private sector
Bankruptcy
Personal injury
Tax
Legal malpractice
Immigration
Intellectual property
Estate planning
Entertainment
Digital media and internet
General practice
One of our priorities when establishing a merchant account is diversifying your payment options. If your business has been around for a while, you probably remember the days when cash or check only deposits were the norm. Today, clients expect more flexibility. "Anytime, anywhere" commerce is king, even when it comes to legal fees. It pays off to accept credit, debit, electronic checks and even mobile wallets like Apple Pay, Android Pay and Samsung Pay.
Expanding payment options beyond your office doors adds the next layer of accessibility. Giving clients the option to pay online through a secure payment gateway, or over the phone, is an invaluable business tool. It not only extends your reach, but also decreases your risk of late payments and lingering accounts receivable. Clients are more likely to pay you by your preferred due date when they can do so with their preferred method of payment. And if they end up not being able to pay their bill, accepting a credit card essentially shifts the risk of customer nonpayment to the credit card company.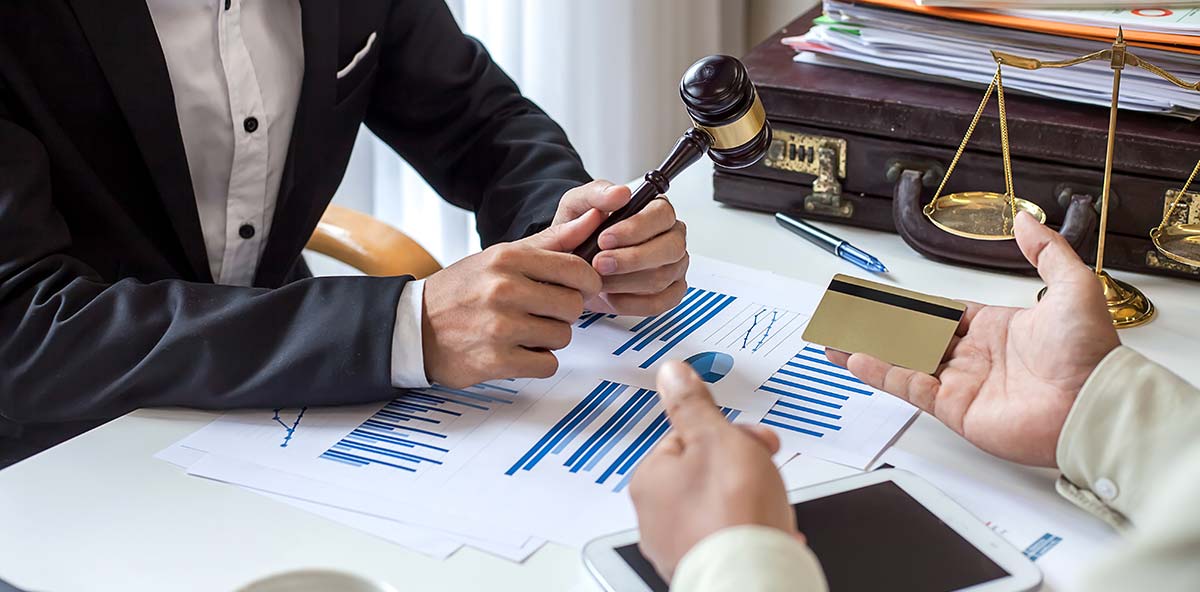 POS Cross-Functionality
Between time pressures and high-stakes services law firms provide, the last thing you want to deal with is an unnecessarily large administrative task load, inefficient paperwork procedures, accounting challenges and commingled funds. Our POS systems and payment gateways are designed with features and capabilities to streamline your business operations and maximize your time with clients. Credit card processing solutions also integrate with hundreds of apps that are specific to your practice's needs.
Options for a paperless environment. Electronic case histories, appointment histories, documents, signatures and insightful online reports are just a few of the many different ways you can digitally replace paper records and long manual processes thanks to POS technology.
Automated text and email appointment reminders
Integration with accounting and inventory systems
Controlled designation of funds to proper accounts. We save you the trouble of worrying about commingling your operations and IOLTA accounts.
Multi-MID configuration, allowing large firms to separate each attorney's account and caseload
Chargeback and fraud prevention tools
Customer loyalty and relations management (e.g. referral program integration)
Automated invoicing
Automated recurring billing
Next day funding through your merchant account
Transparent processing statements with no hidden fees
Bank-direct rates with a guarantee to reduce your current processing fees
PCI compliance support
Let your credit card processing solution help keep your law firm running smoothly instead of devoting time and energy you could be directing to your cases. Not only does POS technology save resources, it reduces the risk of human error and keeps all the moving parts of your business synced in real time.