Ecig and Vape Merchant Accounts
Coined "The Vape Bank" thanks to our constantly growing portfolio of clients in the ecig industry, BankCard USA has fine-tuned a solution that brings fair credit card processing rates and high quality merchant services to its members.
Merchant service providers usually consider ecig and vape businesses high risk because they're government regulated and relatively new. Because of that, it can be hard to get a merchant account, or one that's affordable at least. We offer a solution.
Accept all major debit and credit cards, ACH transfers and gift cards in person, online or over the phone with a payment solution designed with your business in mind. No high processing rates, no hidden fees, and no confusion. We go beyond the basics and provide industry-specific services to vape businesses, including integration with age verification systems.
Accept Credit Cards in Store
We understand the importance of face to face customer service at a vape shop. Nothing takes away from a good shopping experience like a complicated payment process. As you're busy running your business, you need a credit card machine that's reliable, fast and easy to use. From standalone credit card terminals, like the Verifone VX520, to full-function POS systems, like the Clover Station, we offer a variety of options to meet your business's specific needs.
Backed by advanced security and built to last, our credit card terminals allow you to accept EMV chip, swipe, and NFC payments such as Apple Pay, Samsung Pay and Android Pay right out of the gate. Integration support is included with all of our merchant accounts, so we can help you program your POS to perform customized functions to keep your business running smoothly and free up your valuable time. Track inventory, manage employee timesheets, set up a loyalty program and more—you tell us your needs, and we get to work.
Mobile eCig and Vape Merchant Accounts
Do you sell at conventions, at other businesses, or from a pop-up shop? We offer mobile card readers that attach right to your smartphone so that you can accept payments anywhere your business takes you. They connect via WiFi or 3G, so your coverage map is maxed out. With a pocket-sized credit card processing machine, accept EMV chip, swipe and NFC payments quickly and securely—anywhere in a cellular network.
Accept Credit Cards Online
If you want to accept credit card payments online, you'll need a secure payment gateway for your website. The customer shopping experience should be smooth and easy to navigate. That's why we help you integrate your payment gateway with your shopping cart, accounting software, and other compatible applications.
Some retailers have expanded their business to sell online but need a solution to prevent sales to minors. BankCard USA has an online age verification product to help your business prevent underage sales and comply with FDA age regulations. The online age verification software, AgeChecker.Net, integrates with most major ecommerce platforms and API documentation is available for custom developers. You can customize AgeChecker.Net to require the minimum age in each state to comply with different state laws, and your payment gateway will not process the order until the buyer's legal age is confirmed.
With an ecommerce merchant account from BankCard USA, take advantage of more value-added tools and resources built in to your online payment gateway: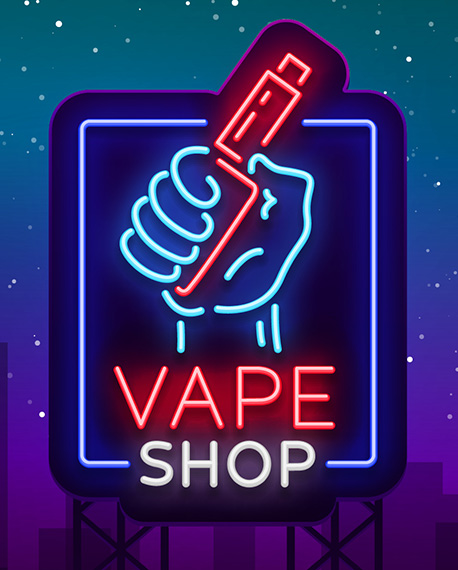 Electronic invoicing so you can automatically email customer invoices
Next-day funding
Advanced Fraud Detection Suite that lets you set custom filters and thresholds to detect and prevent fraud attempts
Accept credit, debit, gift cards and ACH transfers
Easy recurring billing options for memberships or payment plans, with convenient account updater tools
Chargeback prevention support
PCI compliance walk-throughs, including free IP vulnerability scanning, plus remediation support if needed, from our in-house PCI department
FDA compliance support
Fraud and chargebacks are a bigger threat online than in a card-present environment, for any business type. That's why we provide individualized tools and support in chargeback and fraud prevention. When we have your business covered from every angle, we can minimize your processing rates.
Accept Credit Cards Over the Phone
No payment gateway? No website? No problem. A virtual terminal allows you to accept credit cards over the phone from any web browser, anywhere in the world. All you need to do is log onto the provider's secure server, type the customer's card details into the required fields, and press submit! You don't have to download or store any software on your own server. Address Verification Service (AVS) Card Verification Value (CVV or CVC) are built in to help you weed out any sketchy payment attempts, and we also offer individualized chargeback prevention support.
A virtual terminal is a smart investment for businesses with established relationships with clientele, or any that want to give their customers the ultimate convenience of paying how they want. Accept credit cards and ACH transfers safely and quickly from any internet-enabled device with an ecig and vape MOTO merchant account.
Reduced Rate for Wholesale Commerce
Do you supply products to other businesses? If you accept a steady amount of commercial credit cards (like corporate, business or purchase cards), you qualify for reduced interchange rates the major card networks reserve for B2B payments. Because these level 2 and 3 payments come with enhanced data, they're extra secure against chargebacks and fraud, warranting the lower rate. We offer the B2B credit card processing software necessary to process level 2 and 3 payments. Save hundreds to thousands of dollars a month in interchange fees for wholesale transactions. Learn more.
Industry History
The vape community has grown tremendously in the past several years. While prototypes and patents of the first e-cigarettes date back to the 1960s, the first successfully commercialized e-cigarette (brand name Ruyan) was launched by Chinese pharmacist Hon Lik in 2003 after his father, a heavy cigarette smoker, reportedly died of lung cancer.
In 2006 e-cigarettes were introduced to Europe and within a year they hit the U.S. market. Since then, technology behind the products has become more advanced, testing and development continues to improve safety standards, and the products have become wildly popular. According to the CDC, there are approximately 9 million vapers in the U.S. who spent about $3.7 billion on vaping and related products in 2017.
Our Stake in the Game
BankCard USA Vice President of Sales Chris Jimenez is extremely experienced in the ecig community. His investment started with an online vape store. In an effort to make a change after encountering the high transaction fees that came with the combination of ecommerce and a high-risk industry as a business owner, he joined BankCard USA and worked to level the playing field for vape entrepreneurs. As a champion for the industry, he helped reverse banks' and legislators' misconceptions about it by co-founding the California Smoke Free Organization. The non-profit trade group's mission is:
"To keep the vapor markets competitive for both small and big players, to ensure the long-term viability of the industry, to defeat bills that stifle innovation critical to public health, and to transform the public debate on electronic cigarettes aka vapor products. Additionally, to influence the language of new bills while in formation forging new relationships with elected officials in California."
Tap into the growing market today by applying for a merchant account that maximizes your profits, streamlines your sales and adds value to your vape business. With an ecig merchant account from BankCard USA, you don't have to settle for high transaction rates, hidden monthly fees and subpar equipment and services. The options for customizing your payment solution are endless and the choices are all yours.
We partner with startups and existing businesses, small or large, retail or online. During a free consultation, we'll show you exactly what you can save each month with a side by side comparison of your current processing statement and what ours would look like.
Our ecig and vape merchants sell a variety of products including ecigarettes, ejuice, glass, vaporizers, vapor, vape pods and related accessories. If you've been turned down by other merchant services providers, you've landed in the right place. New to all this? Visit our merchant services resource page to learn more.