eBook Merchant Accounts
Our eBook merchant accounts are designed to meet the distinct needs of independent online bookstores.
Electronic books, also known as ebooks, are digitally released by companies and designed to be read on electronic devices such as Amazon's Kindle, Apple's iPad, Barnes and Noble's Nook, Canadian company Kobo Inc's Kobo e-reader, and even smartphones and computers. They offer customers more convenience, affordability and mobility than hardcovers.
According to Statista, 69 million eBooks were sold in 2010. In 2017, that number hit a record high at 266 million. 94% of U.S. public libraries offer ebooks, a significant rise from previous years. The industry generated $8.4 billion in 2013, steadily grew, and is projected to hit $18.9 billion by the end of 2018—representing about a quarter of all book sales. Although the industry is growing at a glance, it has experienced periodic plateaus and dips that point out it may not overtake the popularity of hardcovers as some thought it might at its dawn, but rather remain a complementary addition to the broader book market.
Ebooks allow publishers to immediately reach a wider audience, and easily edit and reissue their work, without the substantial costs of traditional printing and distribution. Many publishers turn to platforms owned by industry giants like Amazon and Kobo to distribute their ebooks, and there are certainly marketing perks involved in showcasing work on those platforms. However, independent online bookstores thrive due to well-deployed marketing campaigns and websites that are optimized for user-friendliness. It's more affordable to have your own platform when your advertising, delivery (downloading) and payment processing systems are set up to add value. Self-publishing and distributing through your own online bookstore allows you to be in complete control. No waiting on a publisher, or wondering when your book will hit the shelves. Independent ebook sellers can create a unique channel for niche markets, with material topics ranging from travel guides, how-to manuals and self-help to poetry, religion, fiction and everything in between. Using social media and promotional tools, self-publishing one ebook can quickly turn into a full-fledged online bookstore. The ability to accept credit cards and other electronic transactions through your website is a modern customer expectation, but many merchant service providers shy away from serving this industry.
High Risk Factors
Despite the healthy market for ebooks, there are some high risk factors that are proving detrimental to ebook retailers and their payment processors:
Prevalence of ebook piracy
Even though ebooks are generally cheaper to purchase, some book lovers prefer turning the pages of a traditional hardcover and after trying ebooks, stop buying
Recurring billing subscriptions are often disputed by customers who forget about, or don't see, their payment terms and conditions
Free trial business models without an opt-in setting similarly cause payment disputes
"Friendly fraud"—when a customer tries to dispute a payment that was actually valid. It's common with ebooks after customers have read them.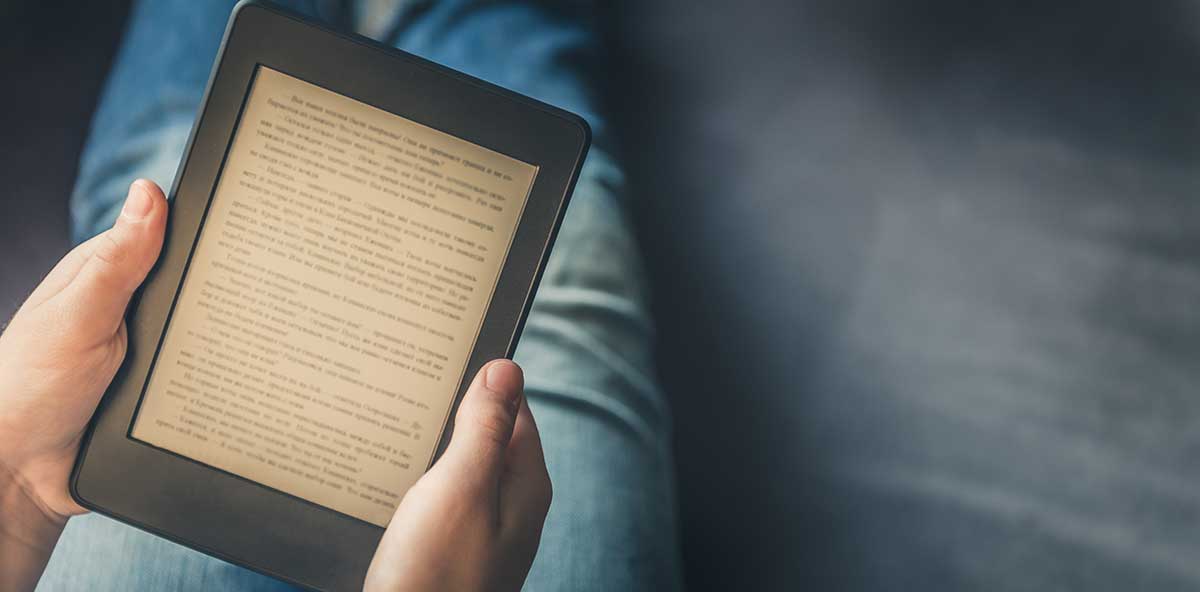 Because of the chargeback risks associated with those factors, some merchant service providers decline ebook merchant account applications, or charge extremely high transaction rates. But with a specialized ebook merchant account from BankCard USA, you don't have to settle for high transaction rates, hidden fees and subpar service. We design risk mitigating payment solutions to complement your business goals. Because of the importance of an easy-to-navigate, professional website, we offer complimentary integration support to help you link your payment gateway to other software in areas ranging from accounting and ecommerce (platforms such as Shopify, WooCommerce, Magento, Volusion and more) to shopping carts and loyalty programs. The many choices for customization are all yours.
Payment System Features
Our payment solutions are designed to give your business the most functionality, security and speed, at the most affordable rate. We offer:
Ability to accept credit, debit, gift cards and ACH transfers
PCI compliance fulfillment, including free vulnerability scanning of your IP address to ensure a secure internet connection
Electronic invoicing and recurring billing setup
Payment gateways that integrate with in-store POS systems, wireless terminals and virtual terminals if your business is any combination of brick-and-mortar retail, ecommerce and MOTO
Next-day funding
Advanced Fraud Detection Suite and chargeback prevention tools
Low rate guarantee, with no hidden fees
24/7 U.S.-based customer service
Launching an ebook website is a profitable investment, as both an addition to a retail book store or standalone online site. Integrate a payment solution that maximizes your profits, gives your customers a smooth payment experience and encourages them to keep choosing your ebook store.