Marketing Merchant Account
Marketing is a difficult-to-place segment in merchant services but a highly sought-after commodity. Discover credit card processing products and services made for your firm.
Marketing firms come in many shapes and sizes, ranging from digital to telemarketing to print advertising agencies. They are contracted by businesses to help increase their conversion rates of shoppers into buyers through systematic advertising, visibility and public relations strategies. In short, they tell people who you are, what you stand for, what you offer and what sets you apart from your competitors.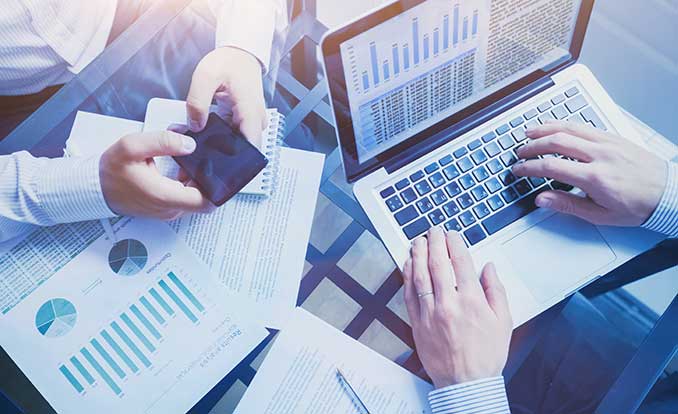 In an age of burgeoning ecommerce and an ever-competitive marketplace, marketing firms are in high demand. So are affordable merchant services for them. That's why we've catered to this niche and created a marketing firm merchant account sui generis.
Giving your customers the option to pay any way they want, when they want, adds credibility to your brand and starts to form a foundation of customer trust in your services from the get-go. The ability to accept all forms of electronic transactions through all payment channels also helps you get paid more and reduces late payments. Expanding your customer payment touch points is the springboard we like to establish when setting up a merchant account designed to grow your business.
Payment processing solutions must be uniquely tailored to fit the needs of a busy marketing agency. We offer a broad range of products and services so that we can work together to customize the right payment system for your business:
Automated recurring billing for monthly or annual subscriptions
Ability to accept large tickets without unnecessarily high transaction rates cutting into your profits
Ability to accept credit, debit, ACH transfers and mobile payments
Virtual terminal for MOTO orders
State-of-the-art in-store POS systems and wireless terminals
Mobile processing app with a small card reader that attaches to your smartphone for taking payments on the go
Online payment gateway with a built-in Advanced Fraud Detection Suite where you can set your own custom filters and thresholds to flag and review suspicious orders before accepting payments
Technical support to integrate your payment gateway with cloud accounting apps that not only allow you to streamline your record-keeping, but also track billable hours, give your customers invoices with convenient click-to-pay buttons, collaborate with team members and clients for projects, and more
Integration support for hundreds of other website plugins and apps
Analytic online sales reports that help guide smart business decisions
Chargeback prevention tools, such as automated responses to retrieval requests produced by your payment gateway and an in-house chargeback team to walk you through chargeback mitigation techniques (including professional guidance for payment terms and conditions, return/remedial service verbiage and more)
Next-day funding
Low rate guarantee—we will beat the rate of any verified provider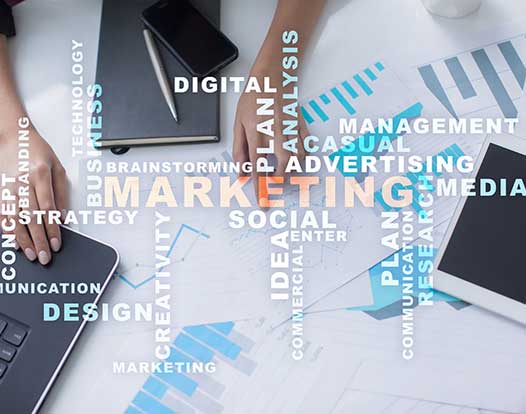 Merchant Account Setup Factors
In most cases, marketing firms offer flexible services depending on what their clients want. They can range from:
Identifying key performance indicators and producing performance measuring tools
In-depth market analysis and sales analytics
Website design, SEO, blogging and e-newsletters
Social media management
Branding (e.g. logo development)
Media relations and media training
Promotions and contests
Specialized advertising campaigns
While these are just a few examples of the services marketing firms provide, there are endless additions and new customer acquisition strategies brought to the table all the time. We understand the fluid nature of marketing businesses. But some merchant service providers shy away from them because of that unpredictability in services, high average ticket sizes and the risk of incurring chargebacks. The industry is typically labeled a high risk investment for financial institutions as a result.
Reasons for marketing firm chargebacks include returns on investments (ROIs) that are sometimes hard to measure or distinguish for business owners who hire marketing firms. If they don't see fast enough or drastic enough sales results from your efforts, they might try to initiate a chargeback to get their money back for your service entirely. That's why we encourage marketing firms to manage customer expectation from the start, offer remedial services when necessary and implement chargeback-preventive payment terms and conditions. Rather than charge a payment in full, in some cases it's wiser to charge smaller deposits throughout the duration of your time with a business.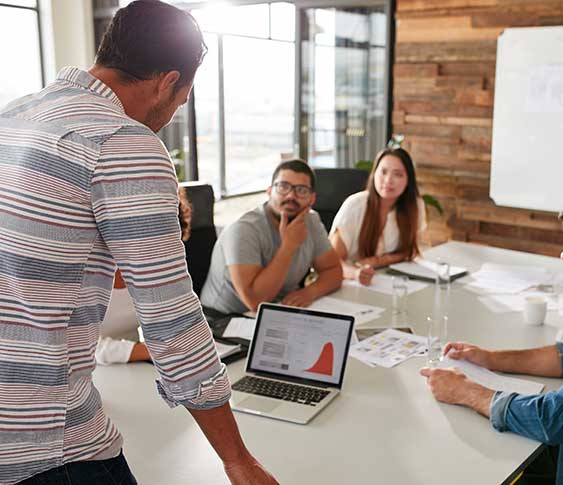 Furthermore, dealing with so many card-not-present transactions inevitably opens up the potential for payment disputes and fraud. Since most modern marketing occurs online, it's fitting to accept payments online, too. The transaction rates imposed by merchant account providers reflect this degree of risk. Since marketing firms are a part of a business's budget, any unexpected changes in that business's income can affect their ability to afford marketing services. This can sometimes lead to inconsistent revenue for marketing firms, another contributing factor to higher transaction rates.
Marketing is also a subjective, competitive field, which can lead to difficulty finding consistent, satisfied clientele. Merchant service providers take all of this into account before they accept marketing merchant account applicants, and, if they approve the application, usually charge sky-high transaction rates to create a financial buffer against potential chargeback losses. If the business can't pay for chargebacks and fraud, it's the merchant service provider who foots the bill to credit card companies and card-issuing banks.
Our approach is aimed at minimizing our risk and, in turn, your rates. By getting to know your business and working with you up front to agree on the best ways to shield your business from financial mishaps, our goal is to provide you with market-leading products and services at below-market rates. In fact, we guarantee we'll beat the rate of any verified provider—and show you how in a monthly statement proposal during a free consultation.
Customer satisfaction is a huge factor in maintaining your business, and we extend that same priority to our business with you. Our 24/7 accessible customer service team is here for anything you need, and our PCI compliance team is here to walk you through annual security requirements to ensure your business is operating according to credit card industry best practices—and most importantly, secure your business and your customers from fraud.
Designed to be user-friendly and intuitive, our payment solutions free up the valuable time you need to run your business. With a marketing merchant account from BankCard USA, take your business anywhere you want to go.