Travel & Tour Merchant Account
For years customer buying habits have been shifting toward experiences over material goods, with the travel industry as a direct beneficiary. Start your customers' trips off on the right foot with a convenient, hassle-free payment experience. 
This merchant account category covers travel booking agencies, travel insurance agencies, information retrieval services, travel clubs, hotels/motels, independent travel agents, and all kinds of tour operators. Financial institutions consider the risk of partnering with them high due to several inherent qualities of the industry:
Put simply, travel is expensive. Whether you operate a hotel booking agency or a wildlife tour company, travel merchants are almost never dealing with small transactions. So when chargebacks or fraud occur, the stakes are higher than they are for retailers with a low average ticket size. Another factor is the nature of the goods and services. In general, travel merchants sell luxury, rather than need-based, products and services. To offset these chargeback risk factors, we encourage our merchants to accept small, non-refundable deposits at the time of booking and then require the payment in full closer to the date of fulfillment.
Long order to fulfillment times
The majority of reservations and travel plans are booked well in advance. If customers have changes of plans, emergencies, weather-related or other unforeseeable cancellation reasons after the date of booking, they might try to file a chargeback claim to reverse the purchase if you don't refund them. Since chargebacks are a form of consumer protection, credit card companies usually tip the scales in favor of the cardholder during a dispute. That results in lost revenue for the business, and, if the business is unable to cover the large amount, the merchant service provider is second in line to pay for it.
To combat chargebacks, we advise our travel merchants to provide customers with openly displayed return policies in plain language before accepting a payment. While chargebacks are warranted in some cases, another factor to consider is "friendly fraud"—when the customer wins a chargeback even though the payment was valid by finding a loophole in the merchant's payment terms and conditions, or claiming that the service was not as described or advertised. The longer the order to fulfillment time, the longer customers have to change their minds about purchases at your business's expense.
Seasonal peaks and the ebb and flow of customers' disposable income make revenue fairly unpredictable for a travel business. Although the general demand for travel is consistently high, there can be some inconsistency. Furthermore, many travel businesses are handling the booking for other businesses (hotels, airlines, rental companies, etc.). So a travel agency's financial success is heavily dependent on many different moving parts. If one or more of their partnerships dissolves, it could affect the agency's financial footing and customer retention. In many cases, start-up travel agencies aren't successful because of the well-established competition's big market share. We take all of this into account and offer flexible transaction caps to support fluctuating sales. We are also able to freeze your account for up to six months if you're seasonal, with a hassle-free reopening when you resume business.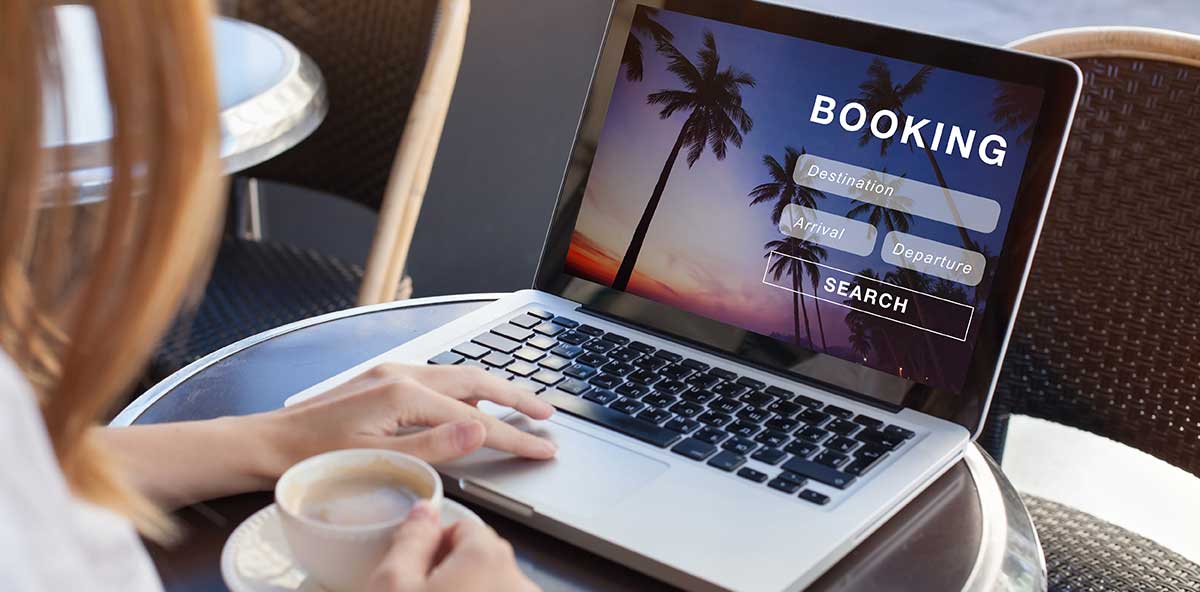 The Good News
Between business and leisure trips, the consumer demand for this industry is not going anywhere. Studies have proven the "experiential advantage"—that people are more satisfied when they purchase experiences, rather than material things. The booming travel industry attests to that. Eco-tourism, or "green travel," is on the rise, and the prevalence of environmentally-friendly travel and tour businesses is growing in effect. According to the U.S. Travel Association, travel is one of the top 10 industries in 49 states in terms of employment. 8.8 million U.S. jobs are directly supported by the industry, and $1,036 billion in travel costs was spent in 2017—leading to $2.4 trillion in economic output. That statistic includes business and leisure travel, with a combination trend emerging as more and more business trips are extended for "bleisure."
BankCard USA can set your business up with a specialized travel and tour merchant account. Our risk management team ensures that you have a refund policy in place, that your advertised business description matches your offerings, and a variety of other factors that come into play for chargeback prevention and management. If you don't have everything in place just yet, we're willing to work with you, offer honest advice and do our best to set you up with a cost-effective payment solution with all the features your business needs to run smoothly and thrive in this competitive industry.
Customers typically research travel online, so it's most valuable for travel merchants to have a website with a secure payment gateway where they can pay at their convenience. Other useful features we offer are:
Large range of card-present payment options, from the new Clover Station POS to handheld wireless terminals
Mobile processing application that allows you to accept payments on your mobile device, whether you're in the field, about to begin a tour, or anywhere on the go
Ability to accept credit, debit, gift card, eCheck and other ACH payments (for ecommerce, retail and/or phone transactions)
Integration support for hundreds of software apps for accounting, marketing and customer loyalty programs, to name just a few examples
PCI compliance support
Next-day funding and transparent pricing
24/7 U.S. based customer service