Veterinary Merchant Accounts
Reduce late payments and free up your valuable time with an intuitive, user-friendly payment solution.
Are you swamped with an administrative task load that disrupts your time with clients? Do you have an uncomfortably long column of accounts receivables? Have you ever experienced a client's check bouncing? Is your billing process a nightmare in general?
If you answered yes to any of these, BankCard USA can help. Accepting credit cards at your veterinary clinic entails more than just one new payment option for clients: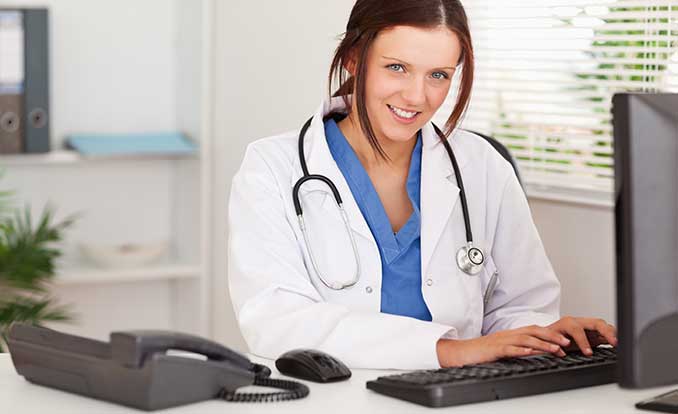 Electronic payment systems are designed to easily integrate with your accounting platform, client database and existing applications to reduce manual tasks and streamline your clinic's operations.
The ability to accept credit cards speeds up your cash flow and gives you access to more clientele. Credit card processing solutions also allow you to easily accept electronic funds transfers and electronic checks from clients. More payment options leads to more customers.
People may not have cash up front to pay you, and credit cards are extremely popular. When clients can pay with their preferred payment method, they're more likely to pay you on time, especially when faced with emergency vet bills. No more late payments, and no more bounced checks.
Credit cards lend credibility to businesses who accept them—and for a vet clinic, that trust extends to your customers' trust in you to treat their beloved pets.
While these are just a few examples, the bottom line is that credit cards help improve your bottom line. With pet owners investing more in pet health than ever before, veterinary offices are an important commodity—and also part of a competitive industry. But looking for a cost-effective merchant account can start to muddy the waters. Is it worth the investment? Are merchant service providers charging fair rates? Are all the monthly fees really necessary?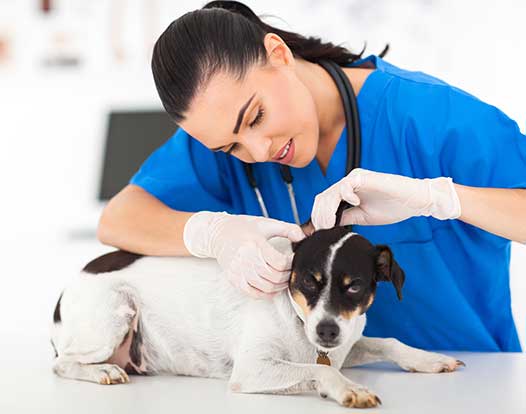 The majority of what you see in transaction rates and fees is unavoidable. It's what credit card issuing banks and big card associations like Visa, MasterCard, Discover and American Express charge for their part in authorizing and settling transactions. These interchange rates and assessment fees make up the wholesale cost of accepting credit cards.
Merchant service providers are the liaisons between businesses and the banks and card associations, and the markups they charge for middleman services are negotiable. Merchant services is also a competitive industry, so comparing the rates from different providers is essential to setting up the most economical, yet quality, credit card processing equipment and services for your business. Do their contracts include an early termination fee? A monthly membership fee? Asking questions up front can help you avoid fees they commonly exploit.
Here at BankCard USA, we value long-lasting partnerships with merchants over cutting a quick profit. In fact, our low rate guarantee ensures that we are giving you the lowest rate of any verified provider. If you're already processing, we show you exactly what you can save during a free consultation with a side-by-side comparison of your current statement and our proposal. But that doesn't mean you're shorted on quality. Our in-store POS systems, such as the Clover point of sale products, are designed with the functionality and speed you need to keep your practice running efficiently so that you can maximize you and your staff's time and focus on delivering quality veterinary services. With a veterinary merchant account from BankCard USA, you gain access to more than just our low rate guarantee:
Accept credit, debit, electronic check, alternative ACH payment and even mobile payments like Apple Pay
Multi-functional countertop POS system for accepting payments in office
Portable wireless terminals to take payments throughout your practice, inside or outside
Mobile processing app and small card reader that attaches to your mobile device for accepting payments in the field
Virtual terminal for accepting payments over the phone (MOTO)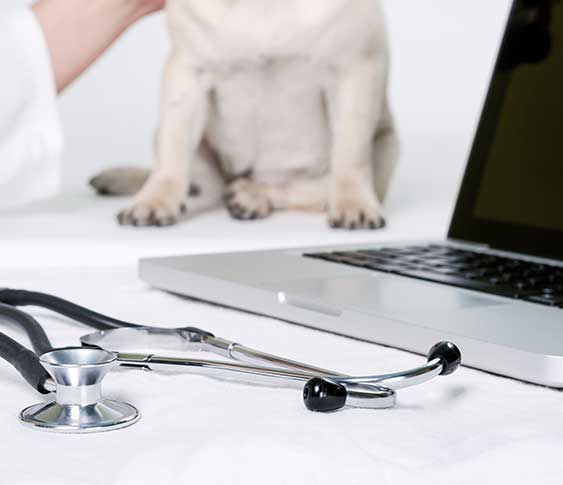 Online payment gateway if you want to accept payments on your website. This is particularly useful if you also sell animal care supplies
Televet integration options if you offer, or want to offer, remote care options
Automated recurring billing to match customer finance plans
Merchant lending options to help you cover new equipment investments, expansion or other business ventures
Automated text or email appointment and past due reminders easily managed through your payment system
Integration support with your existing system, plus hundreds of applications in areas ranging from accounting, referral programs, shopping carts and more
PCI compliance support to help secure your business in line with credit card acceptance best practices, and most importantly, reduce the risk of fraud for you and your customers
Next-day funding to improve your cash flow
24/7 U.S. based customer service
Insightful online reports to guide smart business decisions
As a partner with BankCard USA, you don't have to settle for exorbitant processing rates, hidden fees and high equipment costs that are so common in the payments industry.
Animals are a part of the family, and we understand how important it is to offer services that make them, and their owners, feel as comfortable as possible. Integrate a payment system that's convenient and easy to use, yet powerful, secure and designed with your practice's needs and priorities in mind. The options for customization are endless and the choices are all yours. We partner with startup and existing clinics, ranging from one-vet home practices to large animal hospitals.