Telemedicine Merchant Account
Telemedicine is changing the way medical professionals treat patients. Discover a payment solution that complements the innovative nature of your business today.
Telemedicine allows physicians and other healthcare specialists to treat patients remotely in real time. Using a combination of technology and telecommunication, doctors can offer consultations, diagnose and treat patients without the constraints of practicing in a traditional office or hospital. Smartphones, video conference, email, electronic health records and wearable monitoring devices are just a few of the tools used to facilitate telemedicine.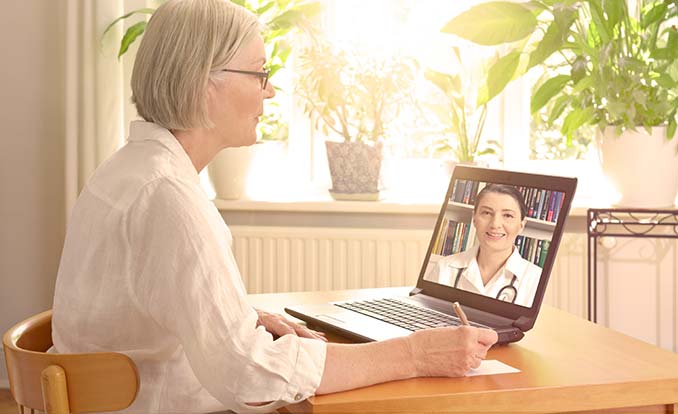 From emergencies to aftercare checkups, telemedicine is changing the way doctors do business by allowing them to provide care without delay from any location with reliable internet. Specialists can quickly view results from health-tracking devices the individual uses at home, and exchange their medical records as needed with other specialists. Blood glucose meters, ear infection detectors, and blood pressure monitors are common home-use medical devices that can be tracked remotely. Dermatologists take up the biggest market share of telemedicine, and can simply use audio and visual technology to treat patients.
Benefits of telemedicine include reduced travel costs and waiting room time for patients, and reduced overhead costs for clinical healthcare providers. For example, patients can receive surgery aftercare, continuous checkups for chronic illnesses and help with non-emergency ailments from the comfort of their homes by simply video chatting with their physician instead of making regular trips to the office. Geriatric patients are spared the taxing trip to the office for recurring treatment as well.
For serious emergencies, a doctor can use telemedicine to assess situations more quickly, walk the individual or first responders through the best course of action, help them avoid further detriment, and coordinate a hospital trip if needed. It could even prevent trips to the hospital, as doctors might be able to provide fast solutions. For rural areas with a dearth of healthcare providers, telemedicine is making a revolutionary impact on the availability of clinical healthcare.
Industry Growth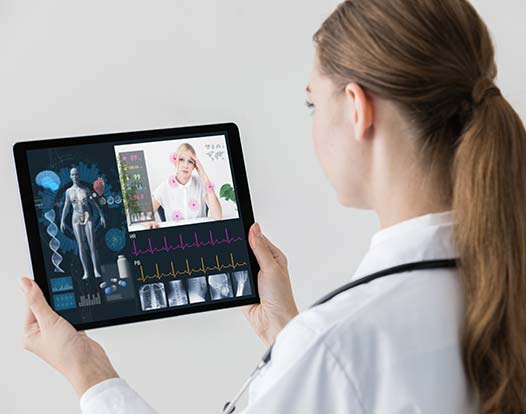 Saving time and overhead costs for busy practices is a much-needed advance in the brimming healthcare industry, and the cost savings of telemedicine allow patients more affordable healthcare. Traditional healthcare costs are growing at an astronomical rate, and so is the number of chronic diseases in our population. Many practices are unable to take on more patients, and many individuals are unable to afford doctor visits.
The Organization for Economic Cooperation and Development (OECD) estimates that the U.S. spends 17.2% of its annual GDP on healthcare costs, the highest of any nation, and a percentage that has consistently been increasing. Additionally, the U.S. Center for Medicare and Medicaid Services (CMS) estimates that total U.S. healthcare spending will increase by 5.8% between 2018 and 2025—a faster growth rate than that of the national economy as a whole.
Telemedicine is making a fast-growing dent in the market. Virtual aftercare and consultations are projected to grow in popularity. According to American Well's Telehealth Index 2017 Consumer Survey, 50 million consumers would switch providers to one that offers telehealth compared to only 17 million in 2015. North America is home to the biggest and fastest-growing telemedicine market in the world.
BankCard USA tailors payment solutions designed with your telemedicine practice in mind. Accept card-not-present transactions in a breeze by integrating a payment gateway and/or virtual terminal with your existing database, and leverage the following features and capabilities: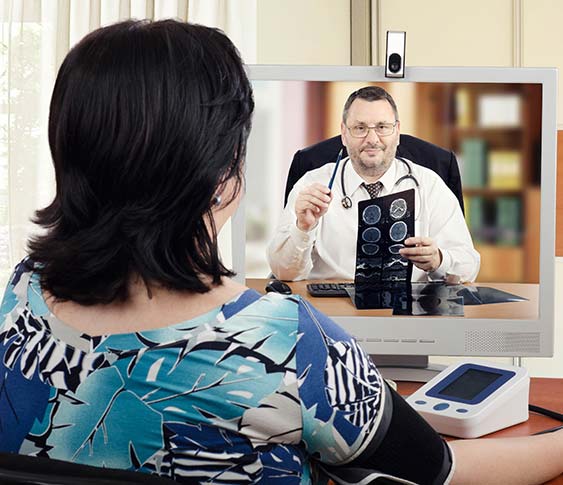 Amp up security of sensitive patient records concurrently with payment data
Support high-volume and high-ticket sales
Reliable next-day funding
Automated e-invoicing and recurring billing plans
Accept online, MOTO and card-present transactions with a fully-integrated payment platform
Help patients stay on top of appointments and payment schedules through engagement platforms and automated text and email reminders
Data tokenization for the most secure storage of customer payment information in your database
Process B2B enhanced data transactions
Sync with third-party applications to create one efficient, interconnected system
Insightful online reports to show you sales trends at a glance
Chargeback and fraud prevention tools
A range of the latest products to match your innovative business
Time-saving tools to maximize your time with patients
Healthcare payment card processing
Our experience in the industry helps us anticipate the needs of your business and deliver the highest quality products and services to meet them, whether your practice is large or small, 100% online or a combination of in-person and telemedicine. Often, merchant service providers will shy away from telemedicine businesses because they're relatively new, or inflate their transaction rates. However, at BankCard USA, we understand the nuances of this healthcare sector and offer the guaranteed lowest rate of any verified provider for your telemedicine company.
In addition to medical professionals, we serve a broad range of ancillary businesses including the medical equipment engineers, manufacturers and retailers that are responsible for the modern, technology-based implementations that advance our medical community.
Accept all forms of payments, from consumer credit and debit cards to eChecks and healthcare payment cards, from any location. Elevate your business with our POS systems, wireless terminals, mobile applications and online payment gateways to create one comprehensive payment platform for your customers. Increase functionality and cash flow while reducing your receivables and paperwork today.