Skin Care Merchant Account
Several factors contribute to this merchant account category's high risk label. Finding the right provider is the key to a payment solution that adds value to your business.
Skin care is a broad category that includes cleansers, lotions, powders, sprays and other products meant to clean, moisturize or otherwise benefit skin. Business type (ecommerce, MOTO or brick-and-mortar) and product type helps merchant service providers (MSPs) determine your business's level of risk. Some MSPs don't accept high risk businesses, particularly those that are regulatory risk heavy like skin care lines. But there are still plenty of high risk providers who will. Your deciding factors should come down to the provider's quality of products and services, their transparency, and the transaction rates and fees they charge. Adjusting your business model to become less vulnerable to chargebacks can lighten your transaction rates. Reasons for skin care business chargebacks include: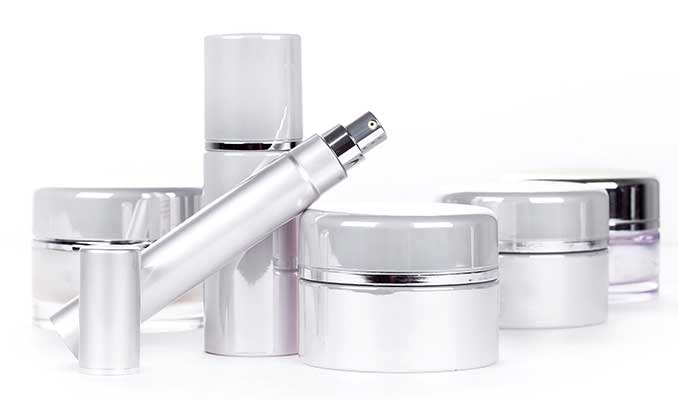 Unproven health benefit claims and misleading sales tactics in general
Customers experiencing unexpected or negative results after use
Buyer's remorse in general and lack of return policies once the product has been opened
Not using the Address Verification System (AVS) or Card Verification Value (CVV) for online and MOTO transactions
Recurring billing models without visible terms and conditions
Free trial business models without visible terms and conditions
Fraud
Unethical testing or manufacturing procedures brought to light
If the business experiences fraud, excessive chargebacks or bankruptcy and is unable to cover financial setbacks, the payment liability falls onto the MSP. To offset the potential financial loss, the MSP tends to charge higher rates in case they have to pay back banks and credit card companies if the business can't without taking too much of a financial hit themselves.
BankCard USA works closely with our merchants to ensure they've established a lucrative, chargeback-shielded business model. That includes a clearly worded return policy, openly displayed terms and conditions (especially if you offer free trials or recurring billing), fraud fighting tools and more. Our PCI compliance team is here to walk merchants through the necessary security requirements to protect their business, and we also offer free vulnerability scanning for ecommerce and IP-connected terminal businesses to make sure their internet connection is safe from advanced online fraud attempts.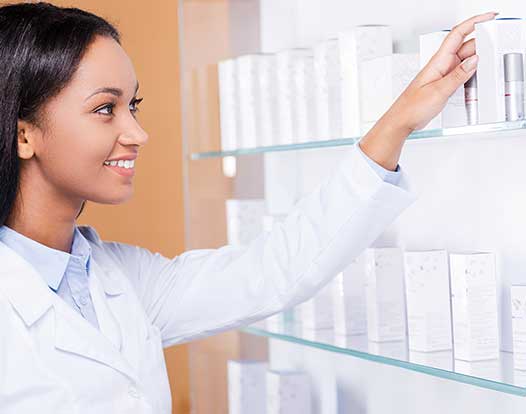 We assist with payment gateway integration support, so your customers can seamlessly check out on your website. Our mission is to provide you with the most powerful, yet cost effective, payment solution. With a skin care merchant account from BankCard USA, you have options to customize the capabilities and features you want for your unique business:
FDA Regulations
Selling skin care products can be complicated due to U.S. Food and Drug Administration (FDA) regulations. There's a fine distinction between skin care products that are considered cosmetics and skin care products that fall into the FDA's classification of drugs and medical devices. It comes down to their intended use.
Cosmetics are products that cleanse or coat skin. For example, simple moisturizers, perfumes, deodorants, nail polish and makeup are cosmetics. Their intended use is to improve appearance or cover something in a favorable way.
The FDA classifies drugs as "articles intended for use in the diagnosis, cure, mitigation, treatment, or prevention of disease" or products that "affect the structure or function of the body." So when products claim to alter the skin itself, rather than the appearance of skin, or provide therapeutic benefits, they're considered drugs.
This is where advertising becomes extremely important. Here's an example: If your skin product claims to hide the appearance of wrinkles, it's considered a cosmetic. Cosmetics don't require FDA approval (with the exception of certain color additives), but they are FDA regulated. They must not have deceptive labeling or packaging, and it's the merchant's legal responsibility to ensure they're safe for their intended use. There's also a list of FDA prohibited ingredients that aren't allowed to go in them.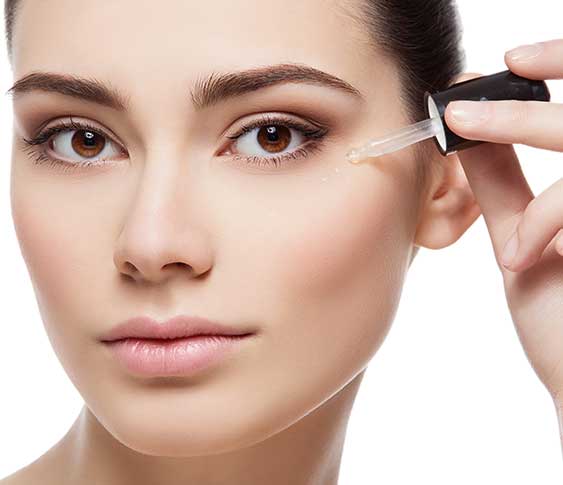 If your product claims to stop or even reverse wrinkles, it's considered a drug and must be FDA-approved for safety and effectiveness before it goes on the market. Antibacterial soaps, sunscreens, acne cleansers and other products made for specific treatments, preventative or not, are examples of skin care products that are considered drugs by the FDA and need pre-market approval.
The gray area grows wider since many products are considered both cosmetics and drugs. They must meet the labeling requirements for both categories. A few examples of both are:
Antiperspirant deodorants
Makeup with any SPF
Fragrances with aromatherapy claims (e.g. an essential oil that promises to help you sleep better)
Lotions that claim to relieve sore muscles
Moisturizers that claim to increase skin's collagen production
Shampoos that promise to reverse hair loss
If you're launching a skin care line, consult www.fda.gov to determine your products' classification and set of requirements. Our underwriting team is also available to answer any questions you have about your product's categorization and advertising requirements. Our priorities for your business are maximizing your profits, helping you grow a loyal customer base, building a credible brand and achieving long-term viability in the competitive industry, all while following appropriate regulations. Call for a free consultation today.